WP Solutions
Turn Your WordPress Site to an iPhone App with BlogApper
So you have taken the time to create a killer WordPress blog and added super powerful content to your WordPress portal? You are going to have to spend a significant amount of your time to promote your website to get more people to visit your content. One way to do that is by giving your visitors a way to visit your blog on their iPhone. That's when having an iPhone app just around your WordPress website comes handy. You may ask, "how am I going to afford an iPhone programmer?" With BlogApper, you won't have to. The service is designed for those of you who don't have the budget to hire an iPhone programmer and want to create a simple iPhone app around the content on your WordPress portal.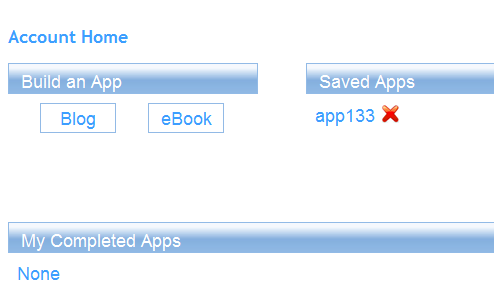 BlogApper is for those of you who own a WordPress blog or want to create an app around an e-book of yours. The process is quite simple. You are going to submit your RSS feed to the system. From there, you have plenty of ways to optimize your iPhone application and give it the look/feel that you feel represents your brand the best.
First things first, you will get a chance to choose the right layout for your app. Whether you want to show thumbnails next to each post or just show your stories plain and simple, this service gives you options.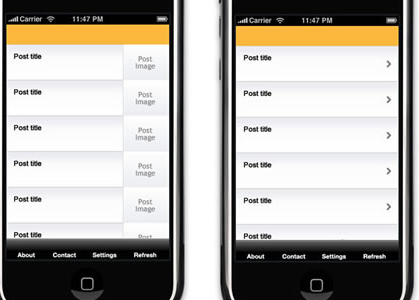 Since you are developing your iPhone app to promote your brand in front of the iPhone community, you want to take your time to add your graphics, splash pages, and other creative material to your app. Those options are also possible through this service.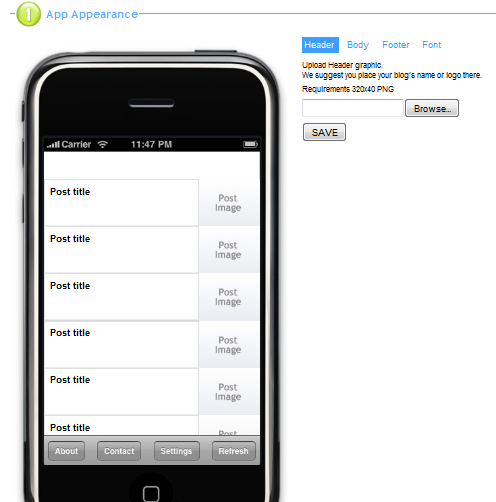 Currently, you can't charge for your app, but why would you want to? People can view your website on iPhone so it makes little sense to charge without offering premium content. You do have the option to choose the category for your app and customize your keywords and other information about your blog.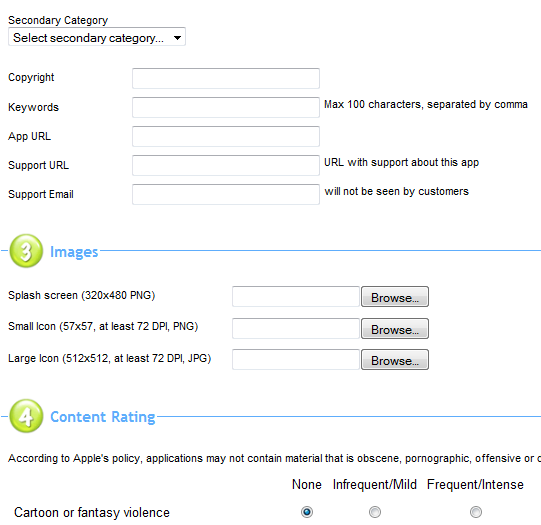 BlogApper is not too expensive either. You won't have to deal with Apple's Developer program yourself, and you get the updates for free with an annual plan. And you don't have to know anything about iPhone coding to get your app up and running. BlogApper is an easy tool to get your own iPhone app and promote your blog on one of the most popular mobile platforms around.