The best way to make money online or offline is by having your own product. When you have your own product, you are the master of your own destiny. You get to set the price, promote your product, and communicate with your customers without having to answer to anyone else. It's not going to be easy, but if you have a product that people want and need, there is no reason you can earn a decent amount of money from your efforts. Whether you have a physical or informational product, you need to have a website to promote your product. It's just a no brainer. More people buy on the Internet these days, and you do not want to ignore that channel.
MyProduct is a very easy to use and customizable theme that makes it so easy to build a mini portal for your product. In order to sell your product online, you are going to need a portal that clearly demonstrates what your product is all about and why people should take a chance on it. It also helps to display any testimonials and blog posts that you have about your product. With MyProduct, you can easily add those to your website.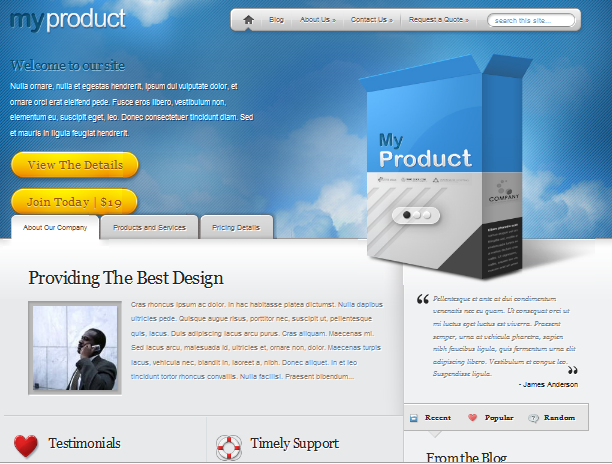 This theme is not only well designed, but it's easily customizable. The developers have focused on keeping things easy for those who may not be too comfortable with WordPress and PHP. You don't have to write a single line of code to get this theme up and running. The back-end is very powerful and lets you customize the color scheme, your navigation, and even your title tags.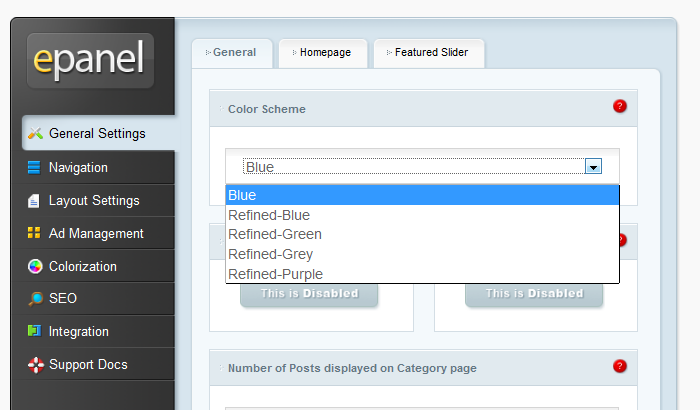 You also get to manage your ads and layout settings from the back-end. I also love the fact that you can insert your code in header and other parts of your website right from the back-end (SEO changes can be done here as well).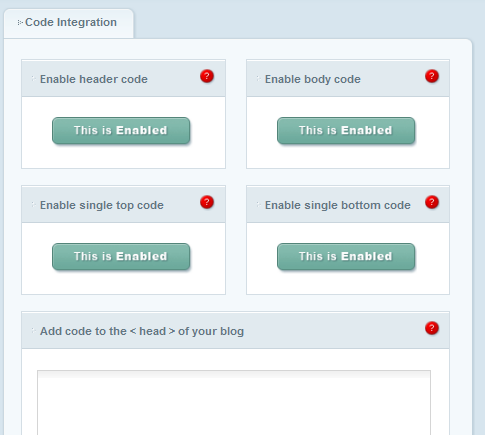 If you have your own product and want to promote it online, MyProduct gives you an affordable option to do so. It's very easy to install and customize and looks decent as well. You can always make major changes to the theme when you have the budget to hire a developer, but MyProduct can give your product a good start.