So you have been having a lot of success with your restaurant without having a presence on the Internet. Did you know that you can increase your sales by a whole lot (depends on a lot of factors) if you take your offline business online? What if you allowed people to review your menu online and make up their mind before calling you? How about making it possible for your customers to order online. You can't do any of that unless you build a website for your restaurant.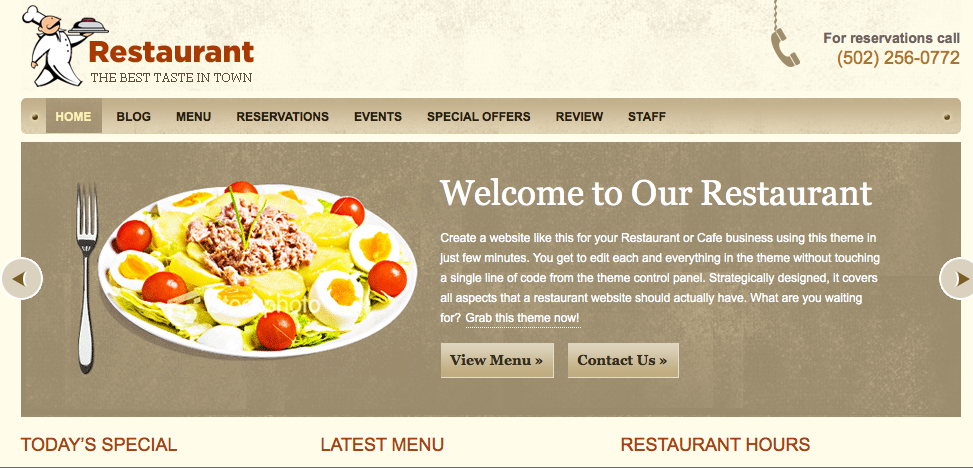 With Restaurant Theme by Premium Themes, you can easily build a web presence for your restaurant without breaking the bank. The theme, as the name suggests, is specifically made for restaurant owners who want to take their business online. You can easily customize the front page and add your business' information. I also liked the back-end as it comes with many options and makes it easy to change things around without having to write a single line of code. Besides, you are provided with the PSD files as well, so you can change things around on this theme to your heart's desire.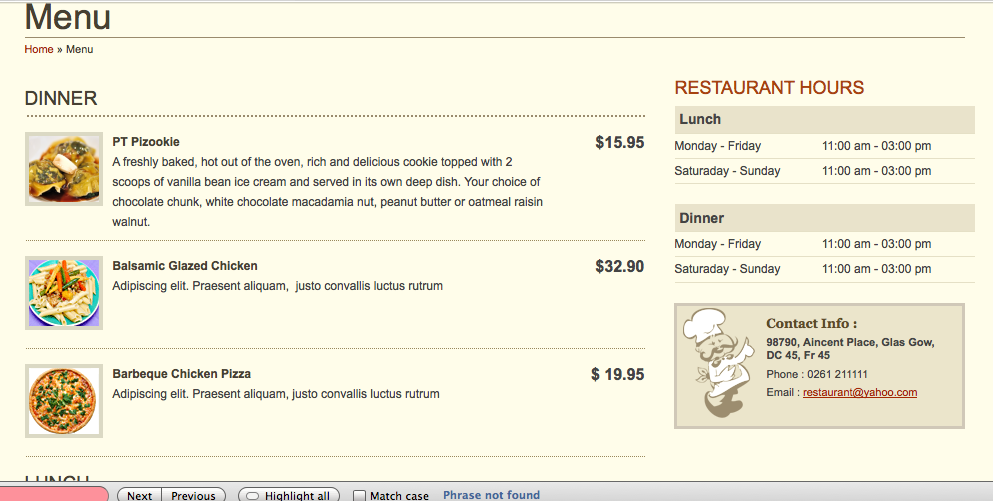 The theme is also ad ready. So if you want to promote your partners and sponsors, you can do so easily on this theme. And let's not forget about the menu and breadcrumbs that make this theme easy to navigate and SEO friendly.
All in all, if you own an offline restaurant and want to take it online and gain more customers through search engines and advertising, you are going to love using Restaurant Theme. It's easy to use and very flexible.