In certain industries, you are required to let your visitors know when they are leaving your site. If you happen to run such a site, you can use Exit Notifier to add an exit notice to your pages. This plugin is lightweight and easy to customize. You can edit the body of the exit box and the text on the buttons.
On the Behavior tab, you can apply which links Exit Notifier applies to. Want to add a visual indicator to your external links? No problem. Background color, animation, box size, and theme settings can be changed from the back-end.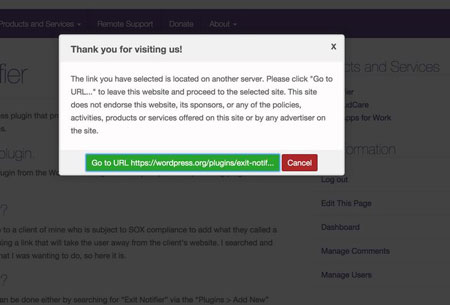 This plugin is available as a free download.