Many of use the WordPress Dashboard to stay on top of everything happening on our website. It is always possible to add custom widgets to the dashboard using custom plugins or a bit of coding if you are up to it. Glance That is a nifty plugin that lets you add content to At a Glance widget.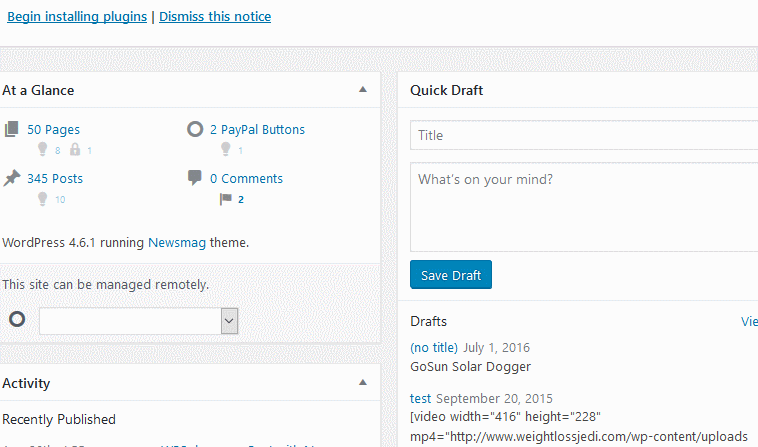 This handy tool lets you control what shows up in At a Glance section. You can easily add or remove items from this widget, check status of WooCommerce orders, keep an eye on the number of revisions, and more. Webmasters have the option to change the order of each item via drag & drop.
Filters and constants can be used to further control how Glance That behaves. You can try this for free.