You've got to love what WordPress is all about. Not only is it a killer content management system but it also lets you create sophisticated websites fast. You can even try to clone what others have done in the past. Whether you are interested in cloning Facebook or just want to have the look and feel of Digg on your site, you can do it all with WordPress clone themes. Most of these themes are cheap or free, so you won't have to spend too much money to get started with your project.
Here are 35 fun WordPress clone themes that let you duplicate the design of some of the most popular sites on the Internet: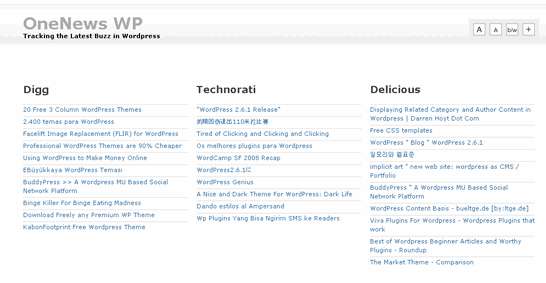 1. OneNews: you can clone the legendary AllTop portal on WordPress with OneNews. Very easy to customize too. Just add your feeds, and you are ready to go.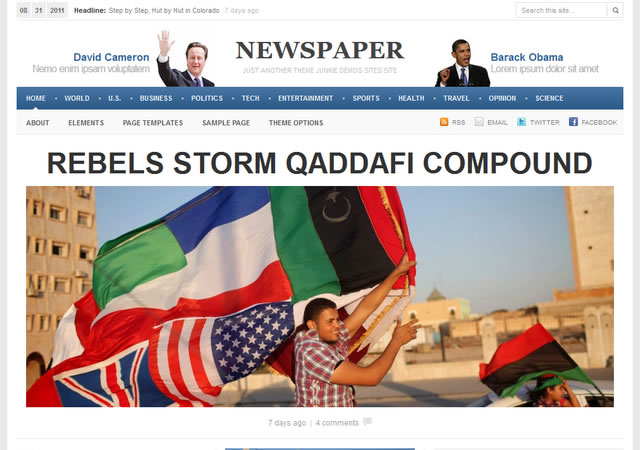 2. Newspaper: Newspaper is a unique theme that lets you clone the Huffington Post's design on your very own website. This is fully widgetized and fairly easy to customize.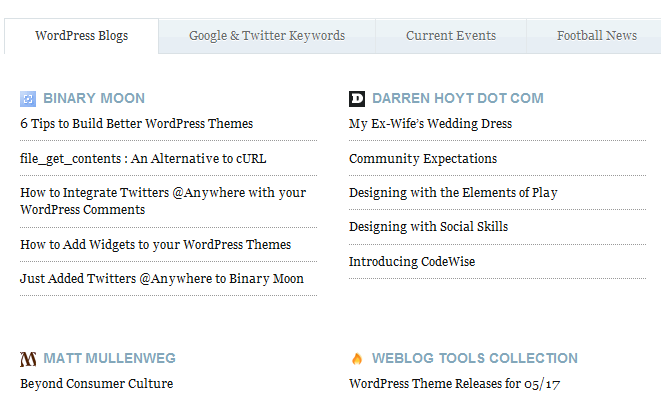 3. Accumulo: Accumulo for WordPress is another AllTop clone template. It's a RSS feed aggregator theme that lets you enter your favorite feeds and categorize them as you wish.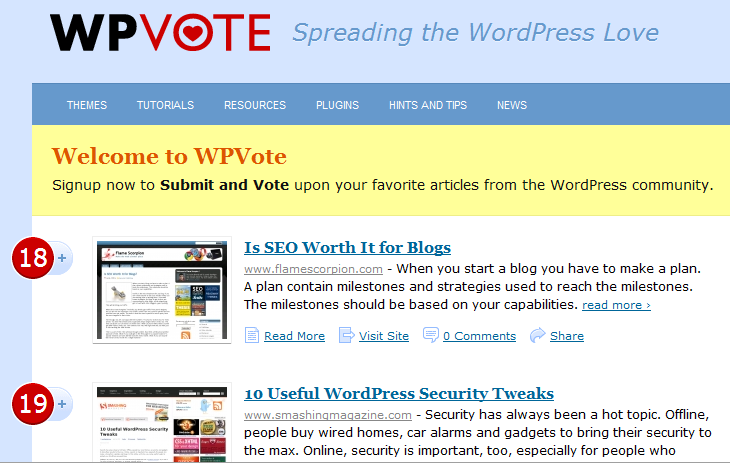 4. Nominate: if you want to clone Digg or a site such as Sphinn, Nominate is a solid WordPress theme to take advantage of. You won't be needing Pligg to start your own social voting site thanks to this.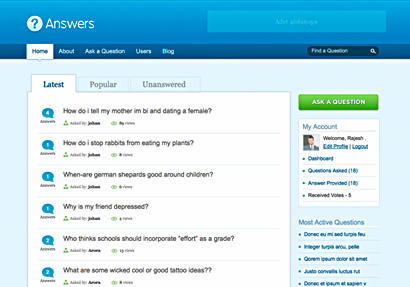 5. Answers: Answers theme essentially aims to bring you the same functionality as Yahoo! Answers and other Q/A sites. Pretty solid theme.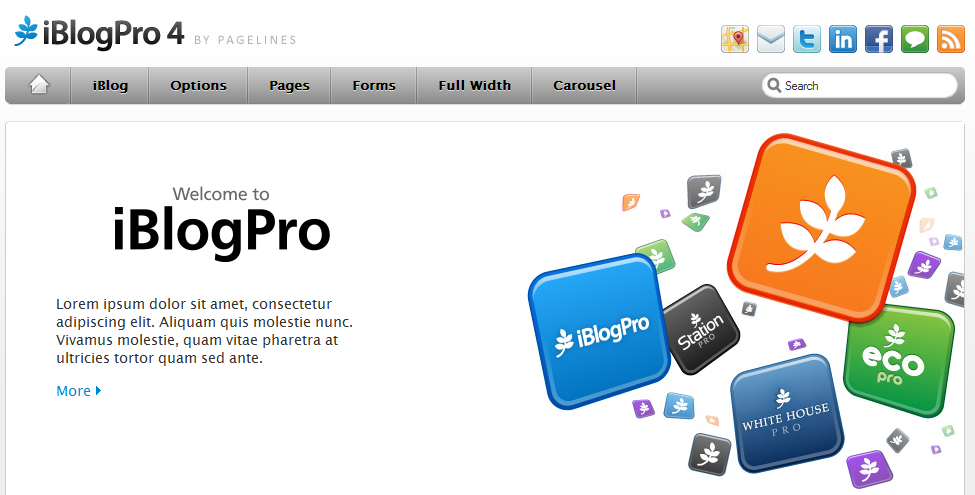 6. iBlogPro: iBlog Pro lets you duplicate the look and feel of Apple blog on your website. It has a ton of customization options too.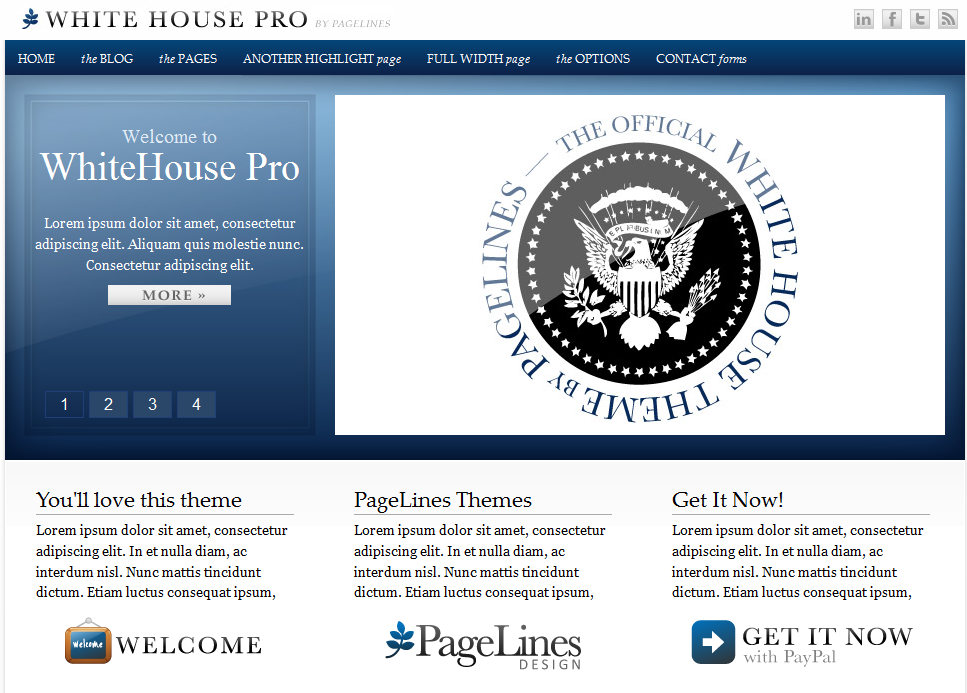 7. WhiteHouse Pro: so you want your site to have a similar look and feel to the White House's website? Then WhiteHouse Pro is for you. It comes with an optional BBpress addon as well.
Currently Trending Themes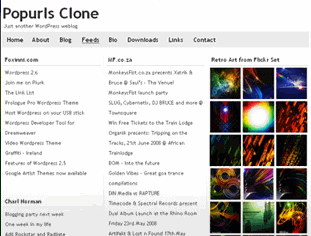 8. PopURLs Clone: clone the good old PopURLs aggregator on your WordPress blog with PopURLs Clone for WordPress.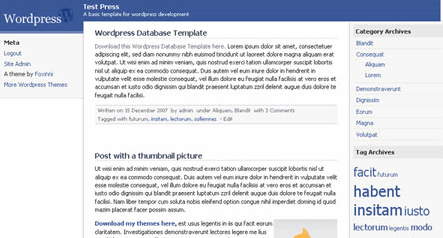 9. Facebook WordPress Theme: FWT lets you clone Facebook's blog on your WordPress site.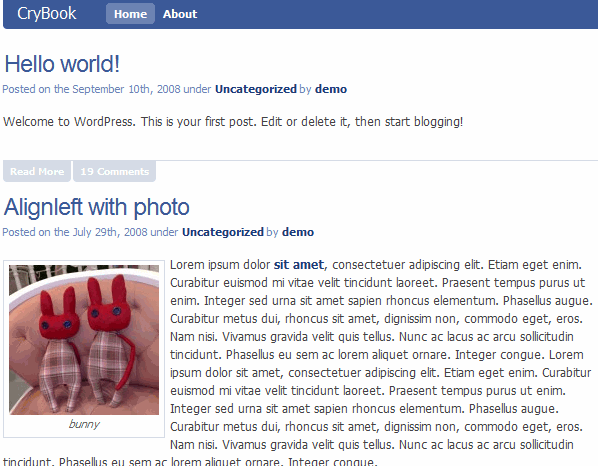 10. CryBook Theme: Crybook is a very cool clone of Facebook. Get your Facebook WordPress site up fast!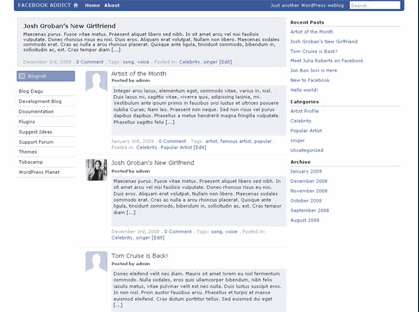 11. Facebook Lover: Facebook Lover is the mother of all Facebook clones. Looks awfully close to the real thing.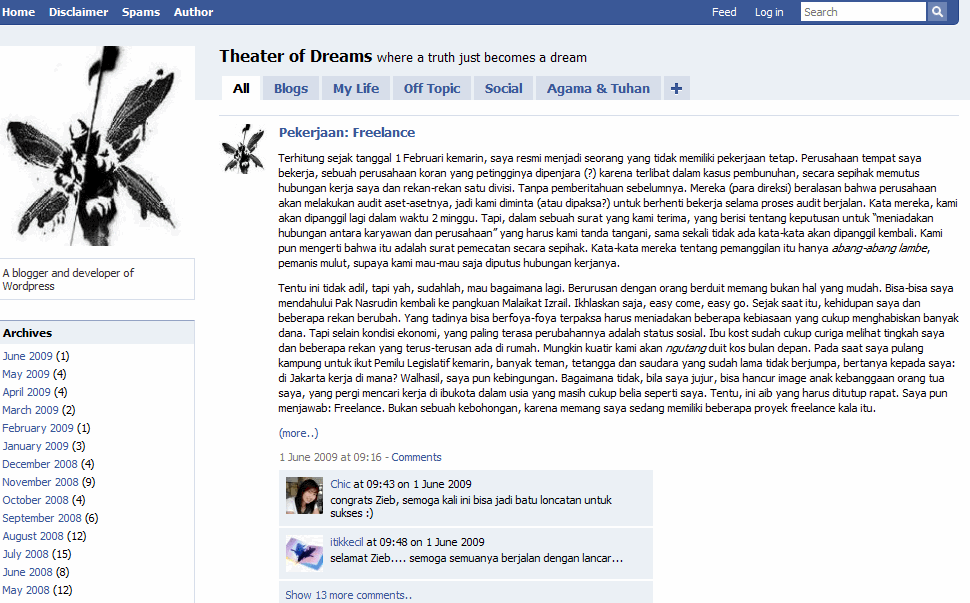 12. Smells Life Facebook: SLF is another fantastic Facebook WordPress clone. If you are in love with Facebook, you should try this.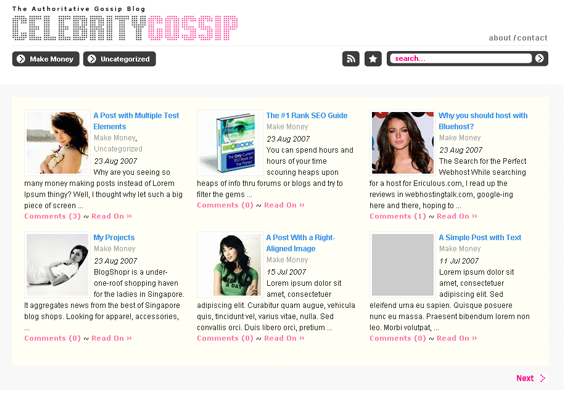 13. Celebrity Gossip: create a celebrity website with the look and feel of Kineda with Celebrity Gossip.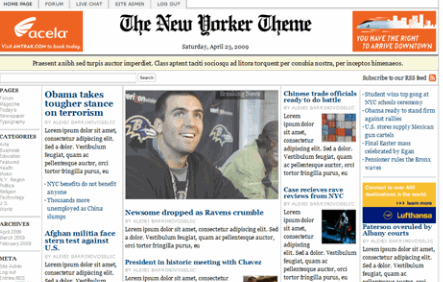 14. New Yorker 2 Theme: clone NY Times on your WordPress blog with New Yorker 2.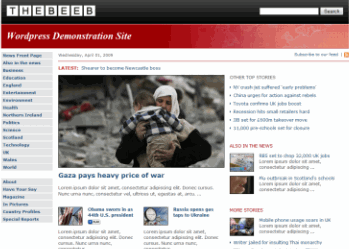 15. The Beeb Theme: The Beeb Theme is one cool BBC clone for WordPress. Highly flexible too.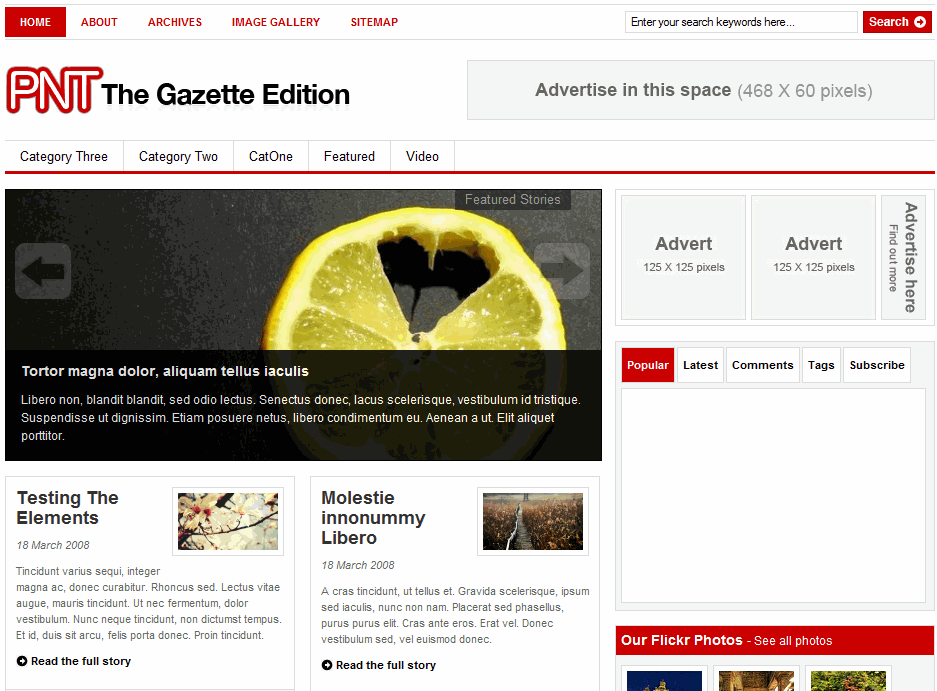 16.The Gazzette: a CNN clone that lets you create your own news site fast.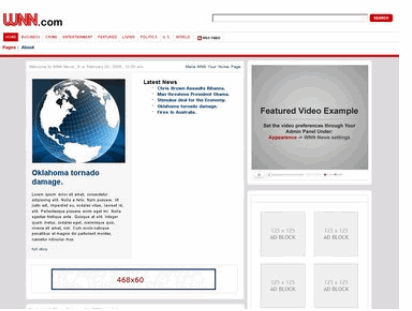 17. WNN: as the name suggests, WNN allows you to clone CNN on your WordPress website.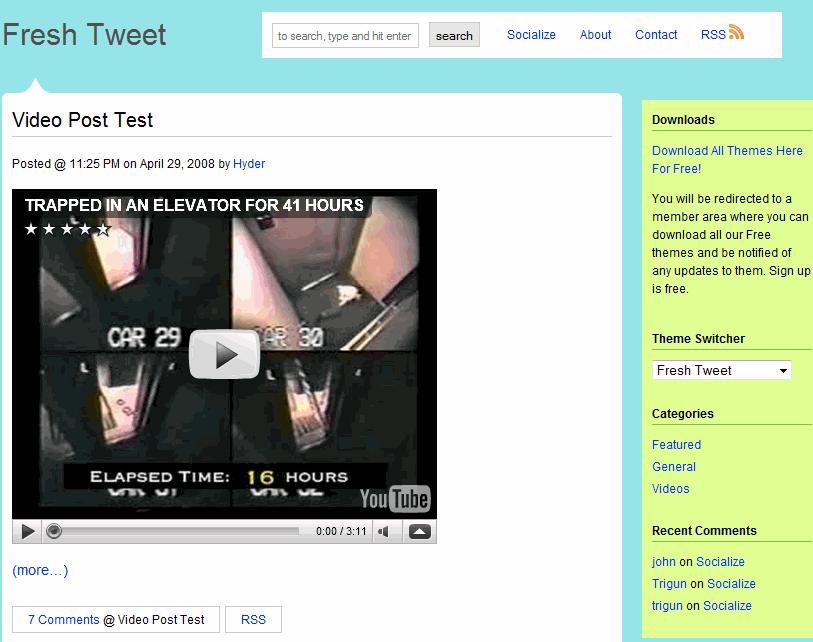 18. Fresh Tweet Theme: clone Twitter on WordPress with Fresh Tweet Theme.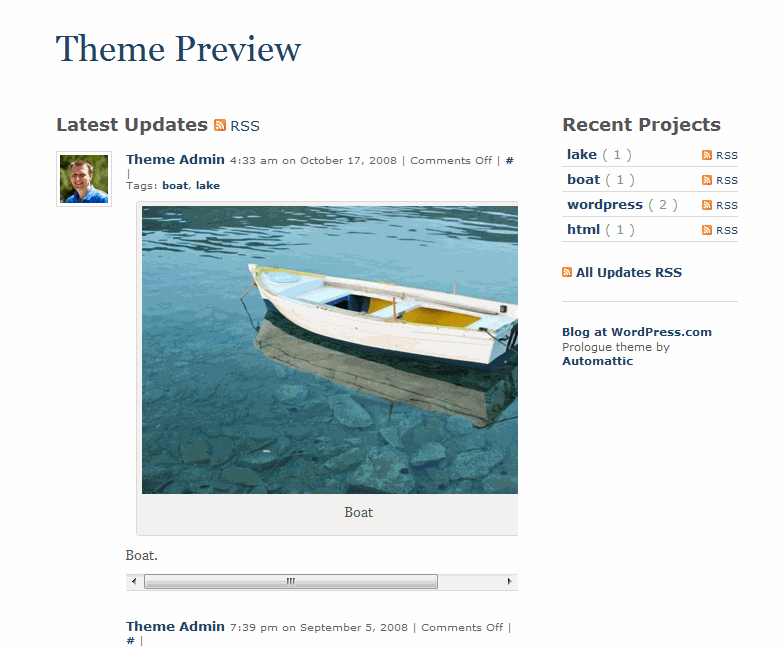 19. Prolouge: Prolouge is another cool Twitter clone theme for WordPress. Easy to install and works right out of the box. Not as close to Twitter's design as the previous theme but still very good.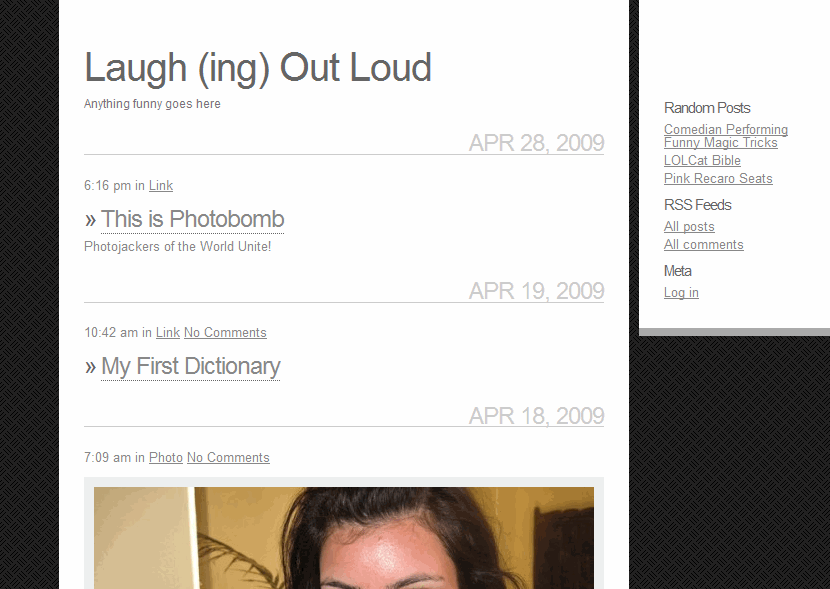 20. TumbleLog: TumbleLog is a Tumblr clone that lets you get a fairly similar design to Tumblr on your WordPress blog.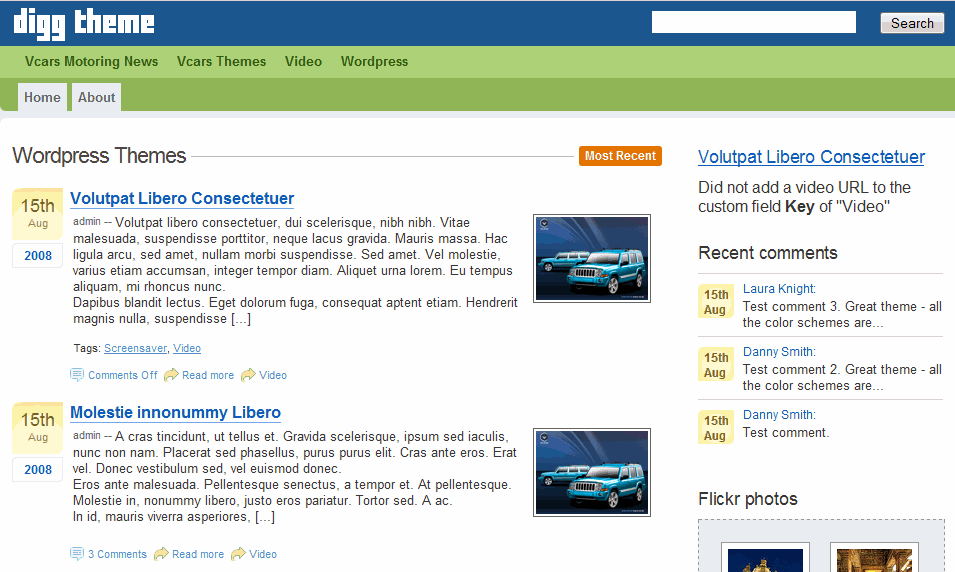 21. Digg-like Theme: duplicate the look and feel of Digg.com on your WordPress website. This is a free theme as well.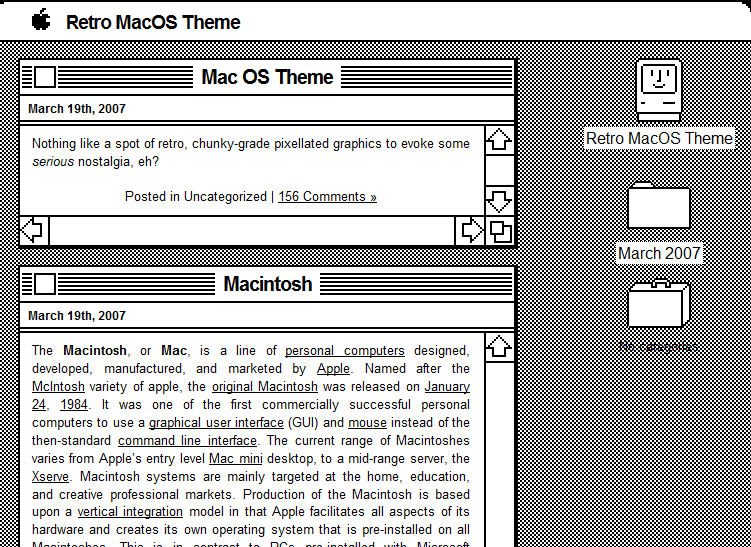 22. Retro Mac Os: get the old Mac OS' look and feel on your WordPress blog with Retro Mac OS theme.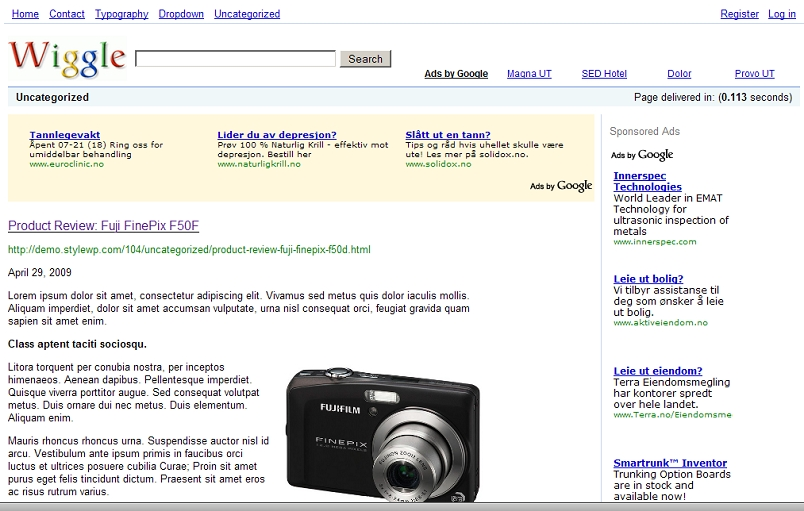 23. Wiggle: an awfully well-done Google clone WordPress theme. Just make sure people don't mistake your site for the real thing!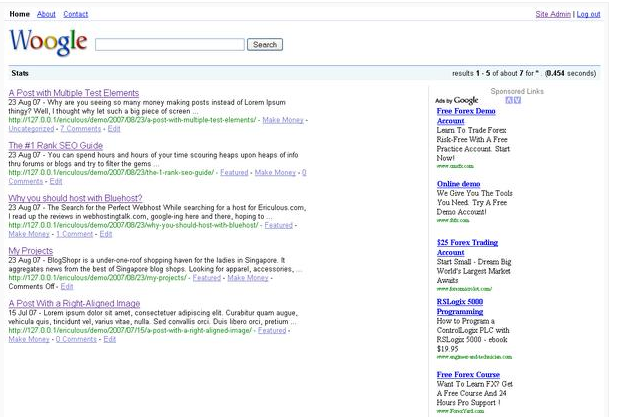 24. Woogle: another cool theme that lets you clone Google on your WordPress blog. It's lightweight and fun to play with.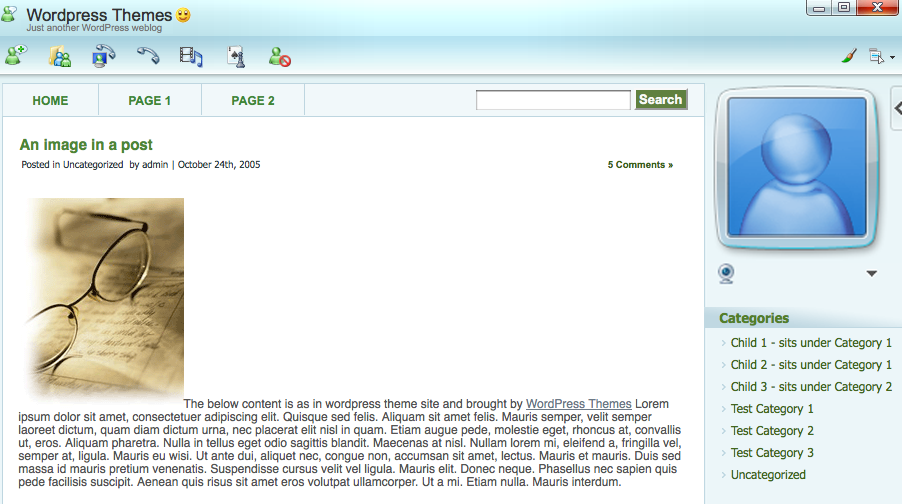 25. MSNLog: may be you are interested in Google but love MSN more. MSNLog lets you clone MSN Messenger on your WordPress site.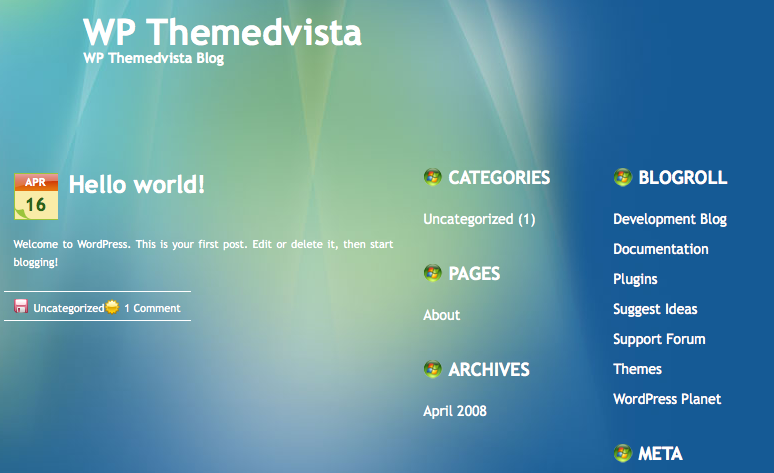 26. ThemedVista: I am not a big fan of Vista, but if you are, you can duplicate its look and feel on your blog with ThemedVista.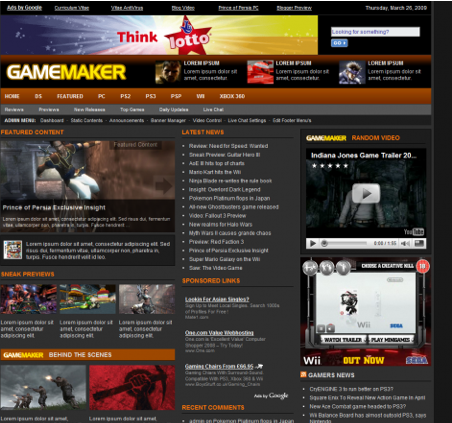 27. GameMaker: clone GameSpot right on your WordPress blog for free with GameMaker!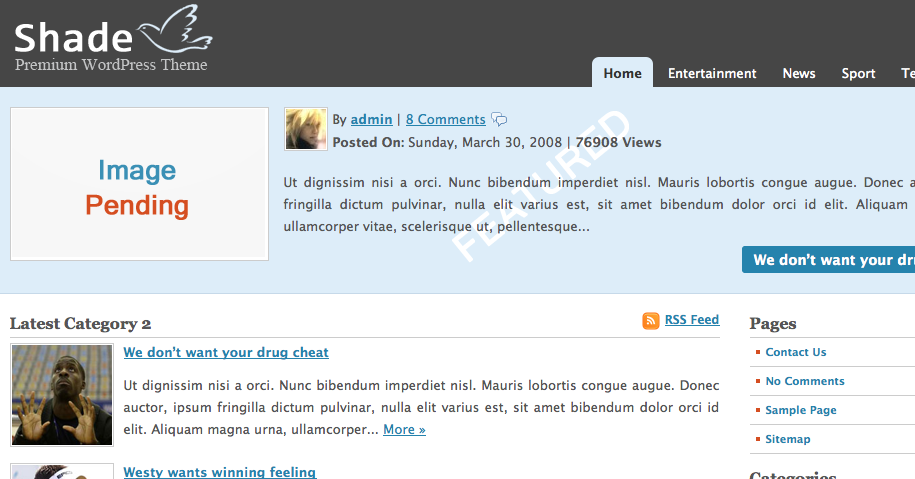 28. Shared Pro Theme: duplicates the look and feel of WordPress.org blog on your WordPress website.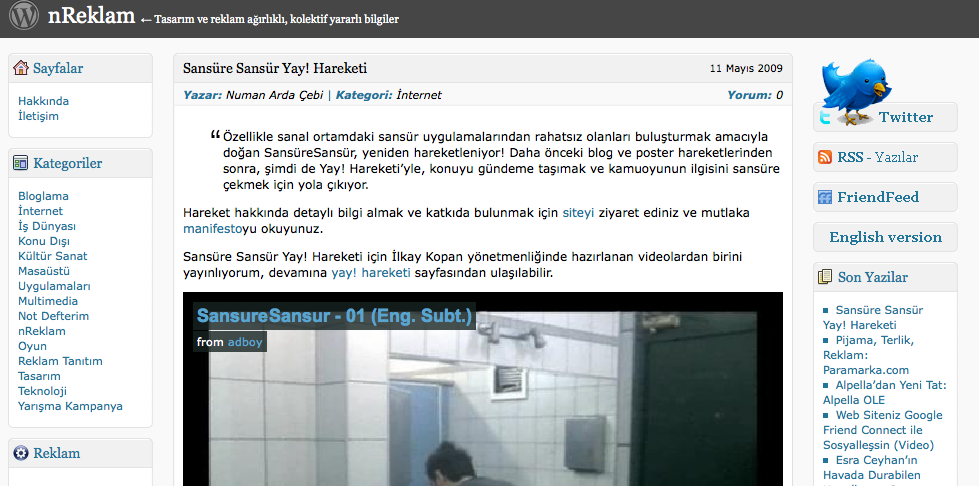 29. WP Dashboard: WP Dashboard is another WordPress clone theme for anyone who's in love with their WordPress dashboard.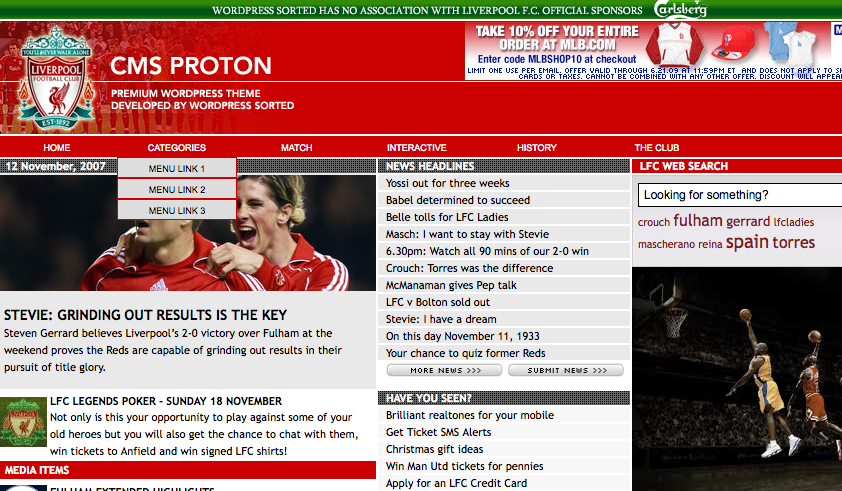 30. CMS Proton: duplicate the look and feel of Liverpool FC's website on your WordPress blog with CMS Proton.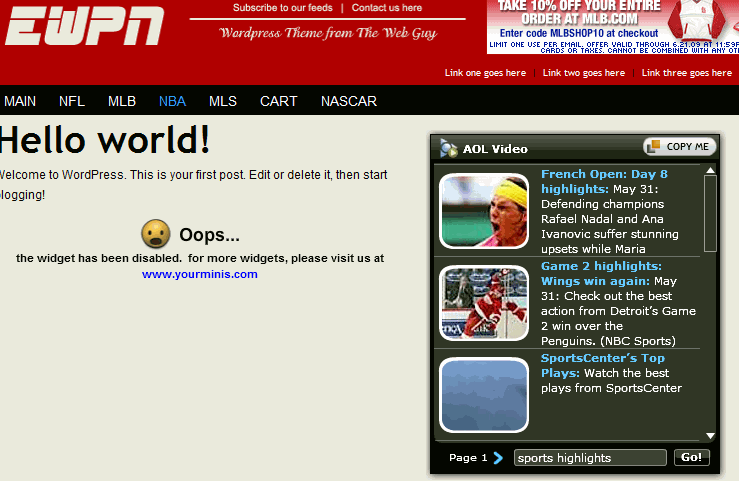 31. EWPN: clone ESPN on your WordPress blog with EWPN. It's a free theme.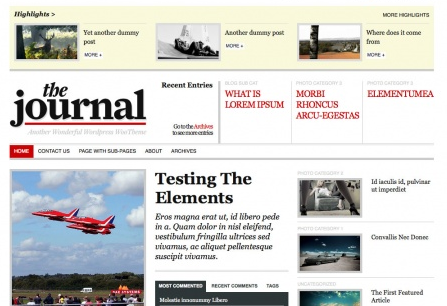 32. Journal: Journal is a wonderful theme to create your own political WordPress blog fast. Very flexible and SEO friendly too! Lets you clone top news sites fast.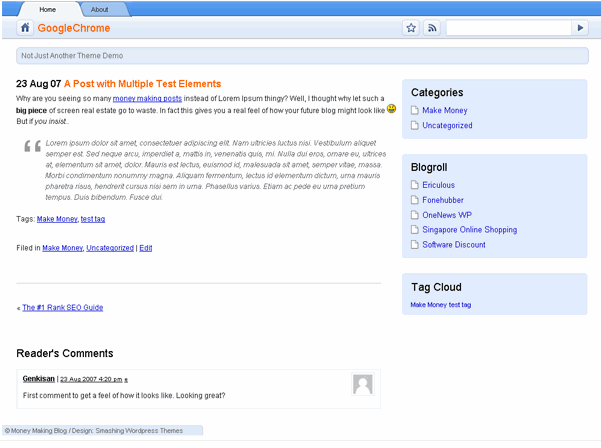 33. Google Chrome: if you are in love with Chrome, you are going to love this theme. Chrome lets you clone Google Chrome on your blog. As simple as that.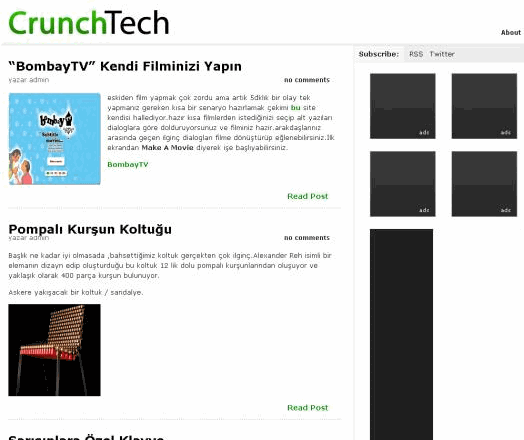 34. CrunchTech: clone TechCrunch with WordPress via CrunchTech. It looks awfully close to the real thing!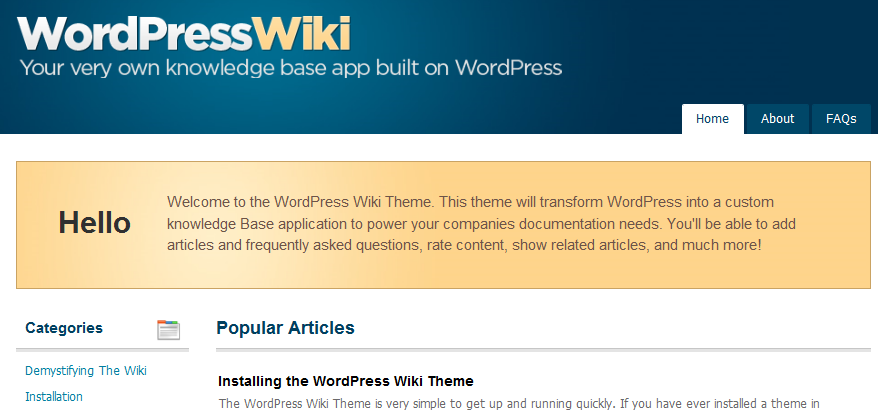 35. WordPress Wiki: not an exact clone of Wikipedia, but WP Wiki does let you start a Wiki website quickly. It's pretty flexible and easy to customize.
Your turn: any suggestions? Please add them below.