AllTop is one of my favorite websites. It is a great place to find fun blogs and get your hands on more powerful content on a daily basis. While AllTop allows you to create your own personal page, many prefer to clone it on their own domain (using an AllTop style theme). There are not many decent RSS aggregator WordPress themes around, but these 3 themes should give you some options: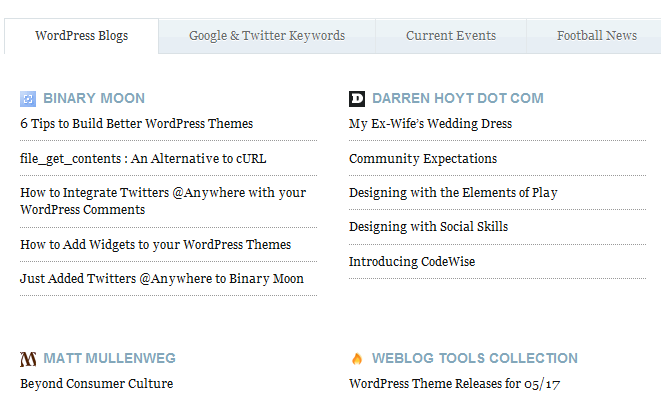 Accumulo: the best RSS theme for WordPress. It comes closest in look and feel to AllTop. It's pretty clean and the performance is decent (our review).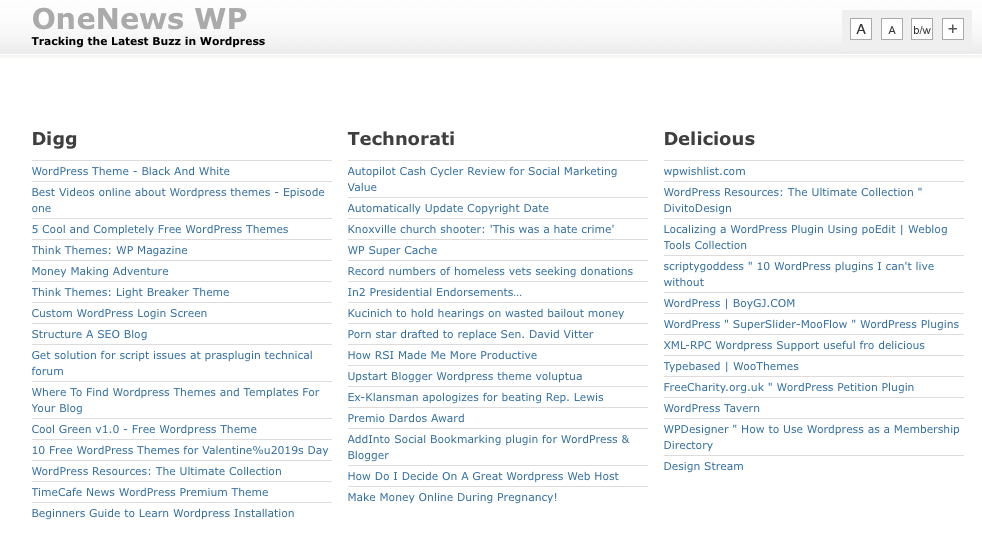 OneNews: OneNews is another clean premium WordPress aggregator theme. Supports all types of content and is very easy to customize. Gives your visitors the chance to change its look and the font size too (review).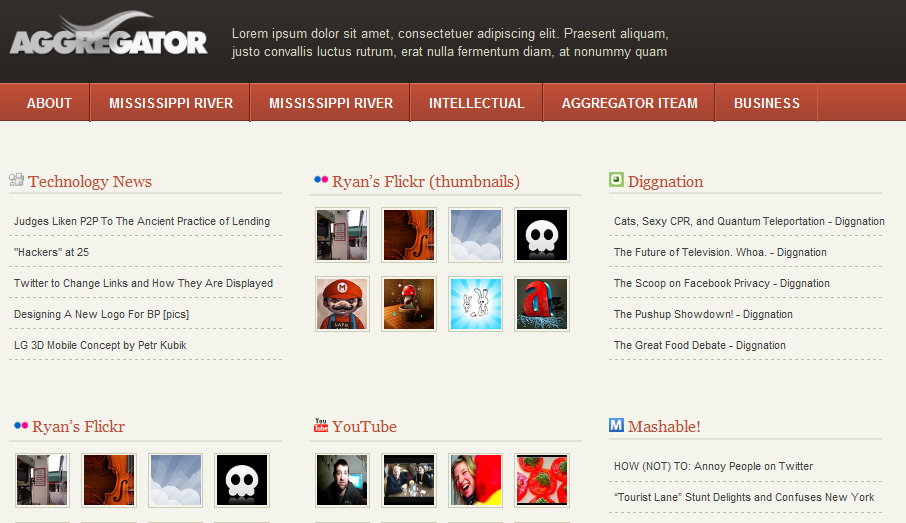 Aggregator Theme: a pretty attractive RSS aggregator theme for WordPress (by Templatic) that supports all kinds of feeds, including image and video feeds.
Please feel free to add your suggestions below.