Knowledge bases can be quite useful if you are interested in researching a specific topic and knowing everything one can possibly know about it. They are a great way to organize and manage a large set of articles and information. These days, a lot of people use Wiki software to create these types of websites. KnowPress is a handy WordPress theme that lets you do just that using your favorite platform.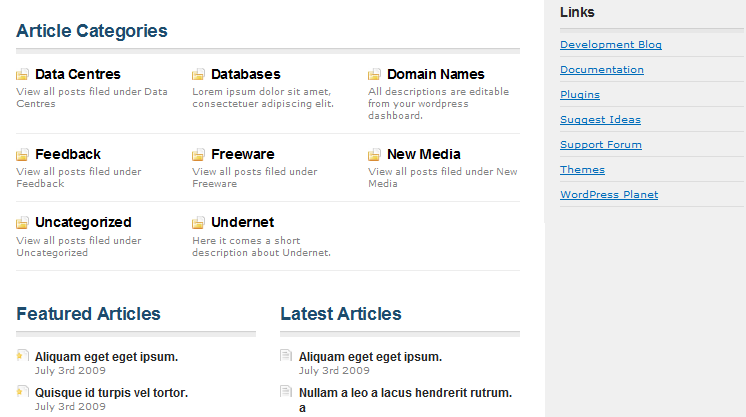 KnowPress can be used for all kinds of purposes. You can use it to create a support website for a product that you are selling. It's also possible to create a research site on a specific topic. Last but not the least, KnowPress seems like the perfect solution for FAQ websites. KnowPress is easily customizable and includes 5 different color schemes for you to customize the look and feel of your Knowledge base.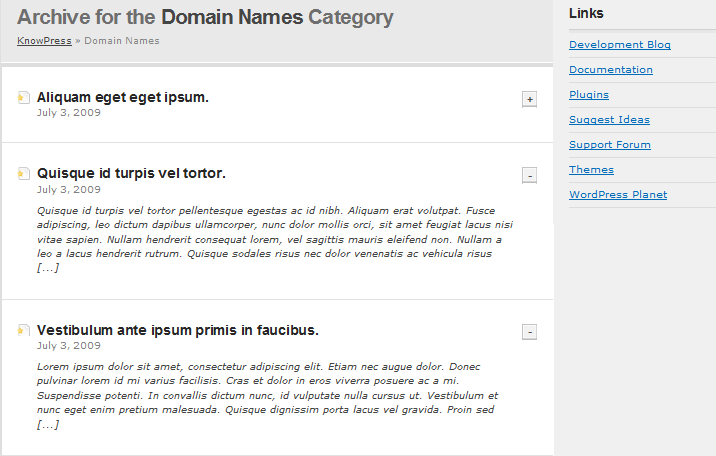 The back-end is pretty decent too, giving you the chance to add your FeedBurner, Analytics, and contact information quickly. You can choose your featured articles and categories on this page as well.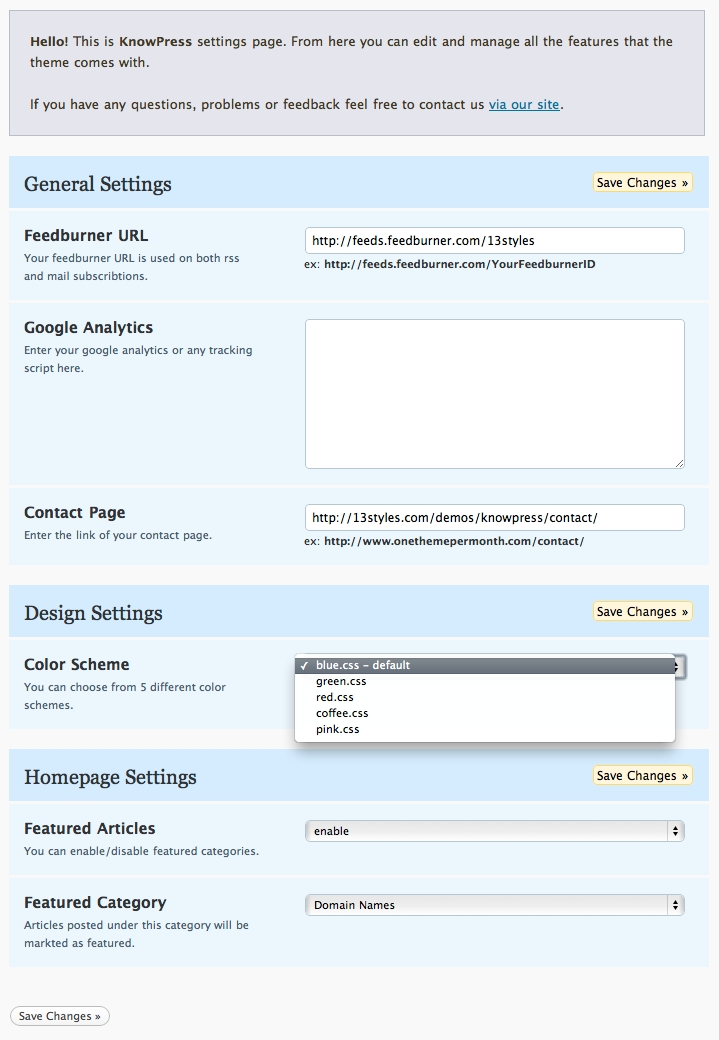 Your visitors can respond to your articles and print them too. Since you are using WordPress to run KnowPress, you can use some of the plugins available to enhance your website's functionality.
KnowPress is quite a unique theme. It makes managing articles and information more convenient. It's pretty clean and search-engine optimized too. Very niche theme but quite useful at the same time.