So you have a WordPress website with thousands of posts and would like to get a handle on them? Posts Table with Search & Sort plugin can get the job done. It turns your posts into sortable, filterable tables to make it easy for your visitors to find what they are looking for faster. Content can be filtered by date, category, or author.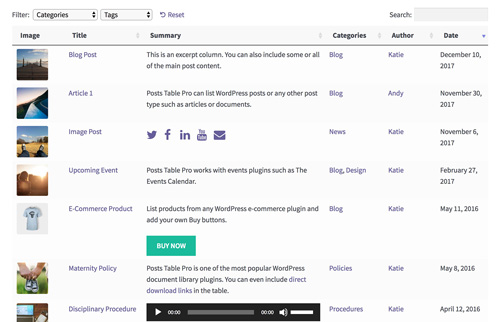 The tables this plugin creates are responsive. With simple pagination, your visitors can go through all your posts. The pro version of this plugin can display posts, pages, and custom post types. It lets you add extra columns with audio and video embed support.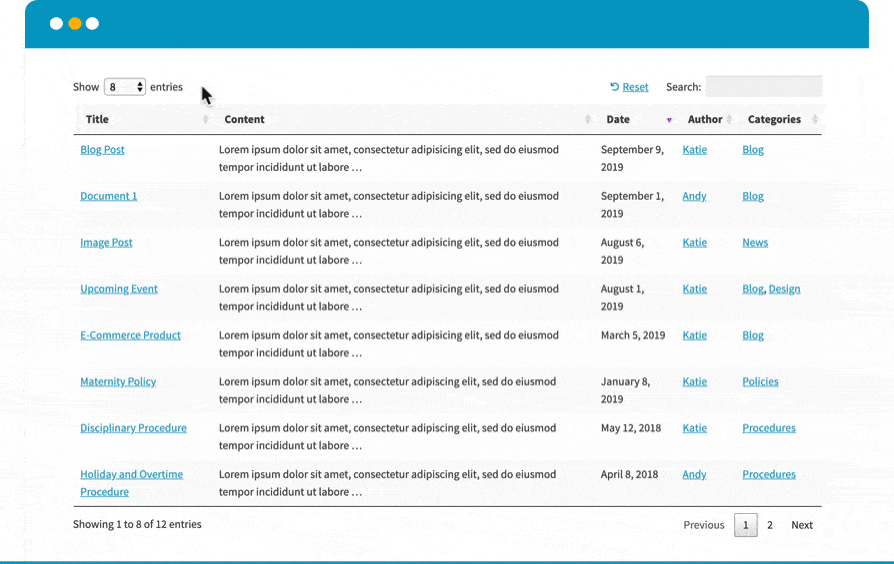 Webmasters can change columns, image size, content length, and other settings in the backend. You can find out more here.