Free Plug-ins
How To: Add Broken Link Report Function To WordPress
Those of you who surf on the Internet for hours each day have probably seen those top sites who rely on their visitors to identify broken links. No matter how careful you are with your links and content, things change quickly on the web. So you never know when your today's working link could become a broken link. Worst of all, it's not easy at all to find out about those links unless you rely on your visitors. That's why all bloggers should implement "Broken Link Report" functionality on their blogs. That's where GD Broken Report comes handy. It's a very simple to use and powerful plugin for WordPress that gives your visitors an easy way to inform you about broken links on your website.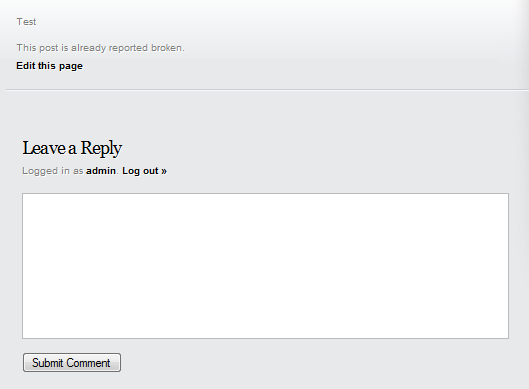 It's always possible to implement this functionality by hand. But why do that when someone has gone through the trouble of implementing it for you in form of a WordPress plugin. GD Broken Report, adds a small link under each post, which your visitors can click on to report any broken link to you. There is no need for them to type anything else to get the job done. So it's simple to use and fast.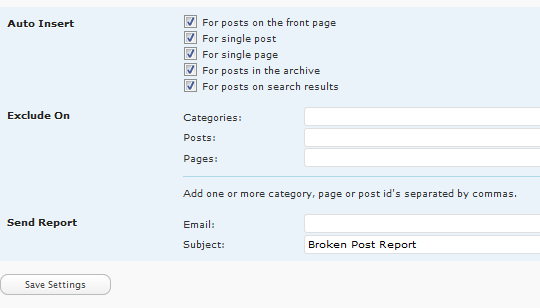 The plugin gives you a few options to help you customize the way it performs on your WordPress website. You may not want to include these links on all your pages and posts. You can choose the pages and posts that you want your broken report links to show up on in the Auto Insert section of your options page. You also have the option to exclude these links from specific pages, categories, and posts.
Don't forget to insert a valid e-mail, so you get the reports without any interruptions. This plugin will not fix your broken links or images for you, but it does let you get your visitors involved and identify those broken posts faster.