Those of you who spend time on Facebook or viral sites are probably very familiar with reaction buttons. Adding them to your own site is one way to get feedback from your visitors to improve your content. React & Share is just the plugin for the job. It adds Facebook style reaction buttons to your WordPress website.

React & Share comes with Like, Love, Joy, Surprised, Sad, and standard reaction buttons. As the name suggests, the plugin also comes with Facebook, Twitter, WhatsApp, and other share buttons. React & Share is smart enough to filter out spam reactions. It has an analytics dashboard too.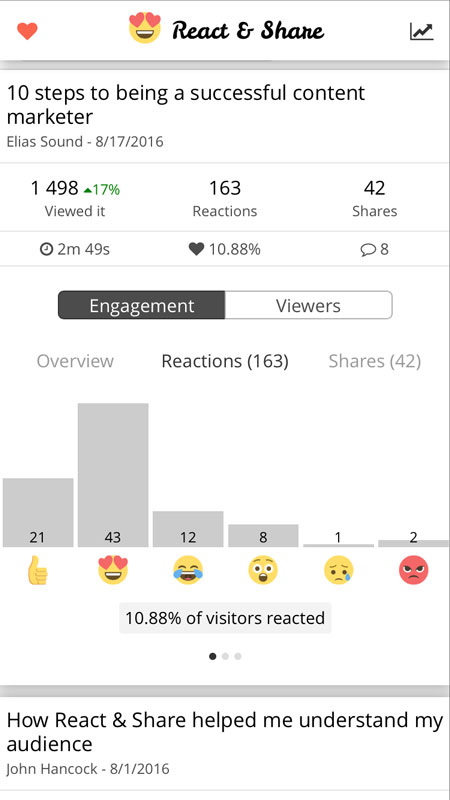 Thanks to this plugin, you can clearly see what your audience likes most about your site. React & Share is available for free.