If you have been following WP JEDI for a while, you know Dropbox is one of our favorite services. We have already covered ways one can use Dropbox to backup a WordPress site. But you can do much more with cloud services like that.  Dropbox Photo Sideloader is a handy plugin that lets you bring Dropbox photos to WordPress and save yourself some time in the process.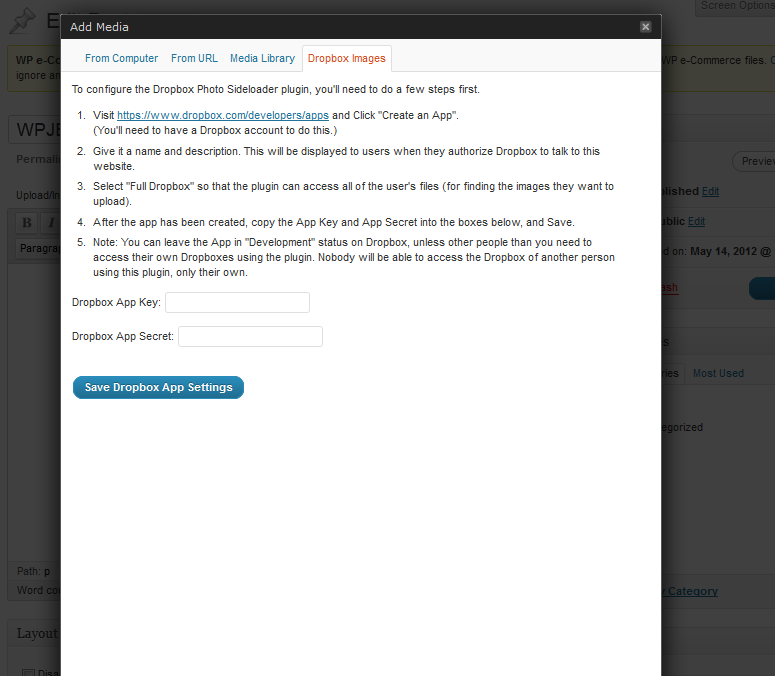 In order to get started with this plugin, you need to connect your account to Dropbox. Once you install this plugin, a new tab gets added to the Media Uploader. Dropbox Photo Sideloader lets you copy your Dropbox images to your WordPress site easily. Once you have sideloaded your images, they will be available in the Media Library and for use in your posts.
You should be careful when using plugins such as this one. Sideloading too many images is not recommended. You are better off sideloading smaller groups for the best results. If you love using Dropbox, you may find the Dropbox Photo Sideloader plugin quite useful.