We all have to update our themes or adopt new ones once in a while. If you are going with a completely different design, you don't want to go live too fast. In fact, you should test the theme you are planning to use rigorously without disturbing your regular users. These 3 plugins let you test drive themes as an admin without disturbing your visitors: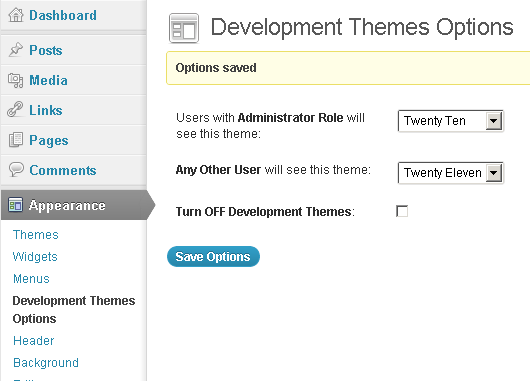 Development Theme: loads a theme for admins while the rest of your visitors will see another theme. Useful if you want to make changes to your theme without alarming your visitors.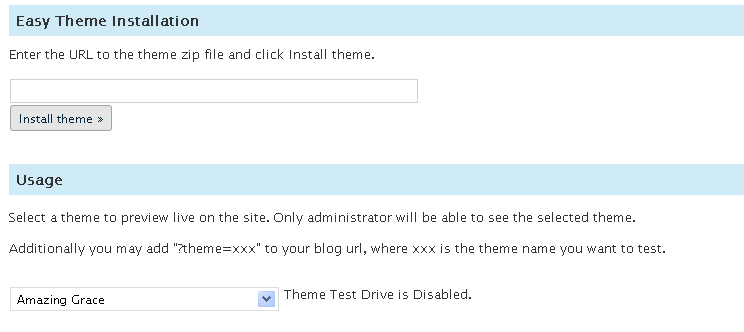 Theme Test Drive: yet another plugin that allows you to safely test drive themes on your site as administrator. You can sets theme options and do all kinds of cool things without bothering your visitors (that's how we optimized Genesis and Thesis on some of our sites before going live). We did have some issues with our widget settings though.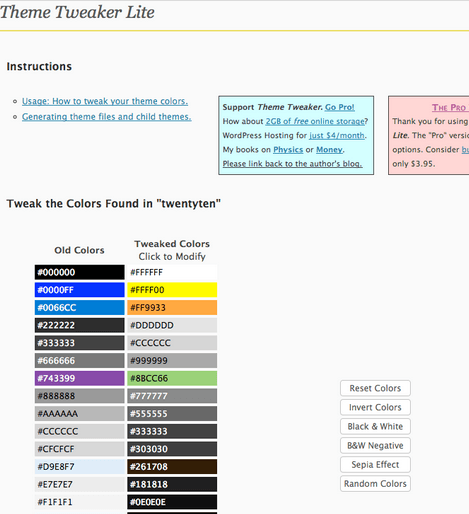 Theme Tweaker: lets you modify colors in your theme and save your changes. The original theme stays untouched.
I personally prefer testing code on my own server before pushing it live. But you could use the above scripts to play around with new themes without disturbing your visitors. There are some limitations but those are to be expected.