Many of us have all kinds of old posts in our database. In most cases, you only have to make minor updates. For coupons, limited time deals, and other time-sensitive posts, more drastic action is required.  Kronos is just the plugin for the job. It is a post expirator that automatically deletes your old posts.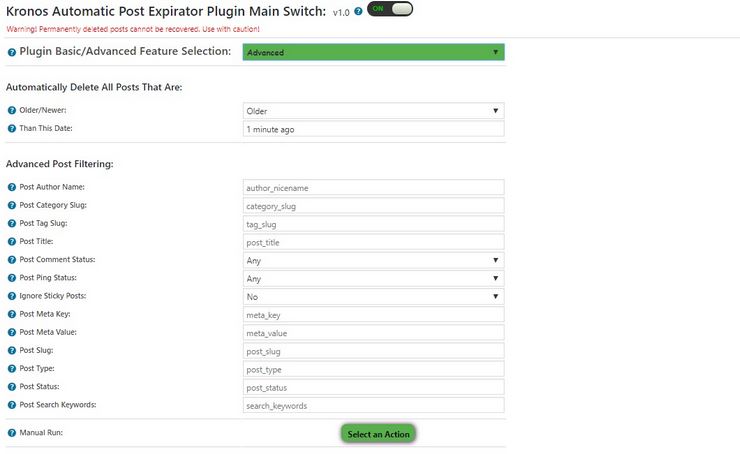 Kronos uses wp-cron to get the job done. It can expire posts by a fixed or relative date. You can filter posts by tag, title, category, status, and other factors. Whether you want to delete posts permanently, reset publish dates, set old posts to draft status, or republish them, this plugin can get the job done.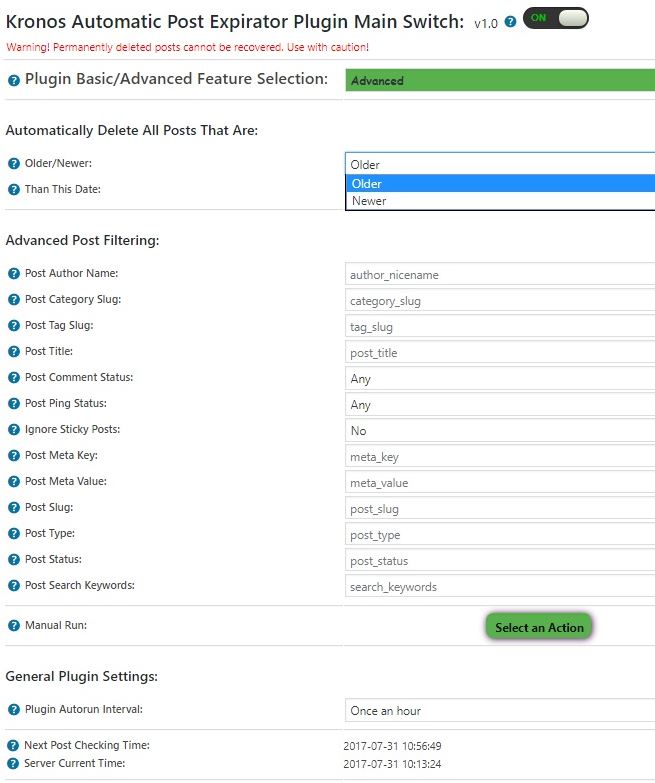 Kronos is a paid plugin by CodeRevolution. You can find out more about it here.