Most WordPress users know how to schedule their posts for a future date. But what if you need to change the status of a post after a certain date? You can do so manually or rely on these 3 post status schedulers to get he job done: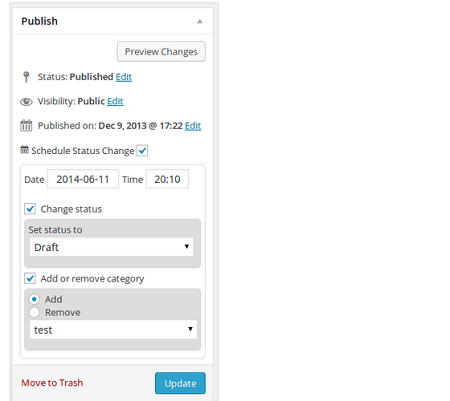 Post Status Scheduler: lets you schedule post status changes or category addition/removal at a certain date.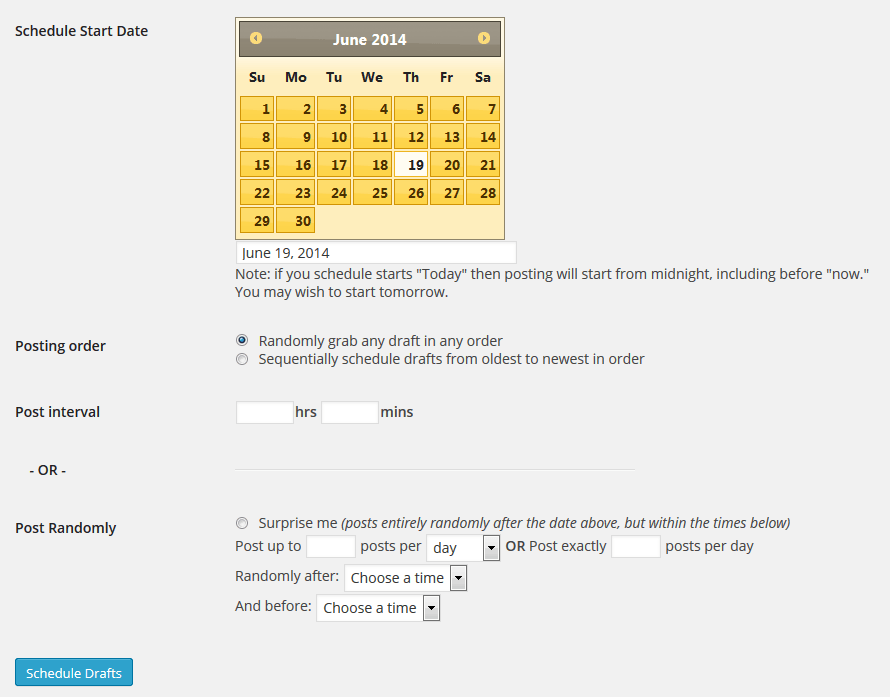 Drafts Scheduler: this plugin can randomly schedule all your draft posts to be published over time. You can do so every few hours or randomly inside a daily time frame.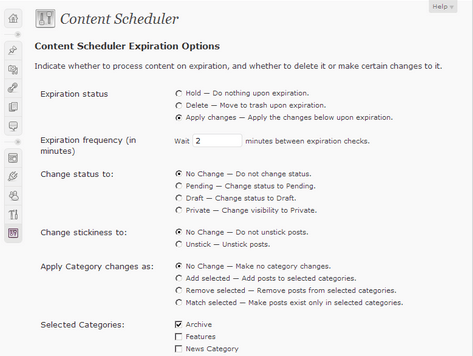 Content Scheduler: lets you change status for your posts, modify categories, add or remove tags, Unstick posts, and more when they expire. The plugin notifies you when expiration happens.
These plugins help you expire your posts or have their status changed automatically. Have you found better ones? Please share here.