Buffer is used by many content curators and social media influencers to post regular updates to Twitter, Facebook, Pinterest and other social networking websites at the right time. Bufferomatic is an awesome script that lets you automate the process. It automatically posts to your Buffer queue.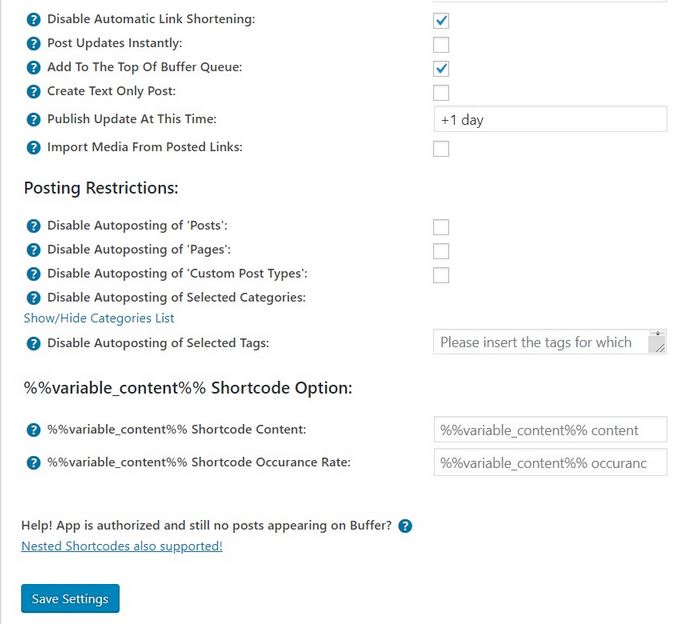 This plugin allows you to manually push posts to Buffer. Want to limit the # of posts published to Buffer? No problem. Bufferomatic allows you to delay posting by a certain # of seconds or simply push new post to the top of the queue. You can also disable autoposting for certain post types or categories.
Bufferomatic lets you clear logs and set a timeout for rules running. You can also change the templates from the back-end.