Running a growing community is not without its challenges. You need to produce content, promote your work, manage your users, handle security issues, and more. Things get even more complicated when you bring on more people to contribute content to your website. The Post Status Notifier is one of many plugins you can use to keep up with your changes on your site. You can use it to create notification rules for post-related changes.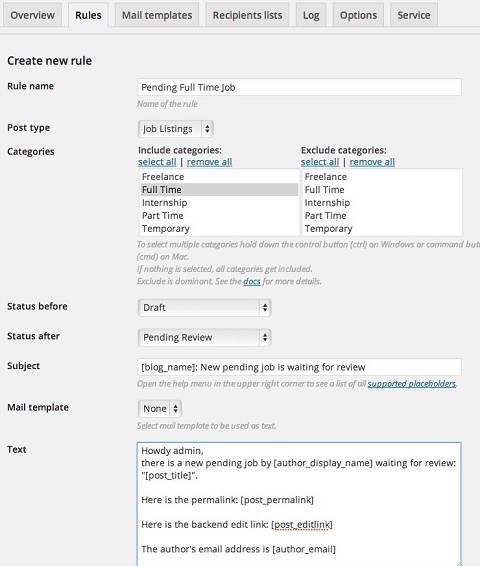 The plugin is easy to use and lets you customize its behavior. You can use it to get an e-mail when you have a new post to review or let authors know when their post is published. The script lets you create custom email texts and supports many placeholders. Post Status Notifier is compatible with Cowdfunding, Advanced Custom Fields, WP Job Manager, and other useful plugins. It is also Buffer-friendly.
The free version of Post Status Notifier allows you to define custom notification rules. The paid version offers support for User roles, logging, SMTP, and more. It is available for $17 at this time.