As your business grows, you will have to bring on new employees to keep up. Managing your employees without the right tools is not going to be easy. WP TTAR is one of many plugins you can use to track employee time on specific projects. You will be able to use it to generate project reports and graph all the relevant data.
The plugin lets you keep track of multiple projects and their progress. It offers precise time tracking, so you will know how much time is being spent on projects. You will be able to filter projects within a certain date period, see who is working on what, and view projects and their related documents.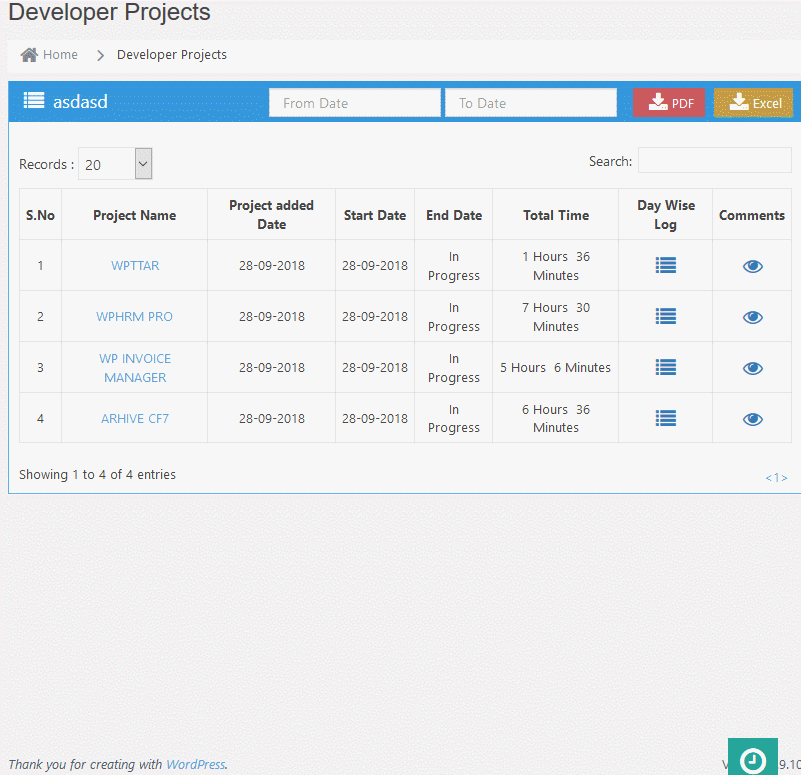 WP TTAR is a commercial plugin by Ommune. You can find out more about it here.