Wunderlist should not need any introduction. It is one of the most affordable and useful productivity tools around. Plenty of people use it to track projects and daily tasks. Have you ever wanted to link your Wunderlist account to your WordPress site? You should give these 3 WordPress Wunderlist plugins a look:
Zapier's WordPress + Wunderlist: offers 56 possible integrations. It has new comment, post, task, upload, and other convenient triggers.
Ninja Forms Wunderlist: an add-on for Ninja Forms that lets you add Wunderlist tasks each time a form is submitted.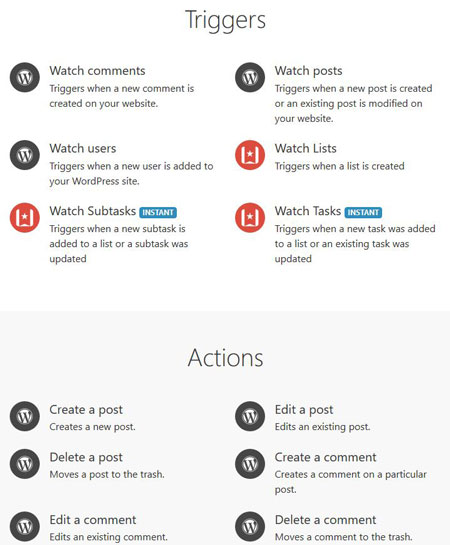 Integromat's Wunderlist integration for WordPress: allows you to watch posts, comments, users, and perform a wide variety of actions such as post creation/deletion and task creation/deletion/update.
Have you found other ways to integrate Wunderlist with WordPress? Please share them here.
*Unfortunately, Wunderlist will be going away in May 2020 but you can switch to Microsoft To Do and import your data.