Twitter is a great micro-blogging platform to use to promote your content and build new relationships. People share a ton of content on Twitter every single day. If you want your content to get more retweets, you need to make the sharing process easy for your visitors. Adding tweetable content blocks to your site is one way to do that. These 5 plugins let you add tweetables to your site fast:

Tweetable Text: makes your posts more shareable by allowing you to add a Tweet and Buffer button to key sentences on your site.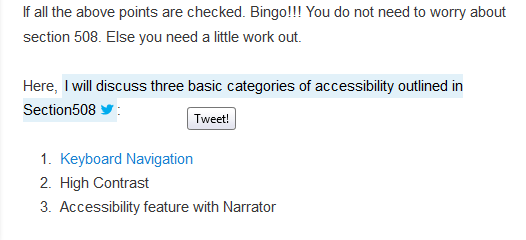 Tweetability: use its shortcode to make text in your posts tweetable with a single click. Its shortcode has various parameters you can use to customize how the script behaves.

Inline Tweet Sharer: lets you create Twitter links on your website fast. These links share their anchor text.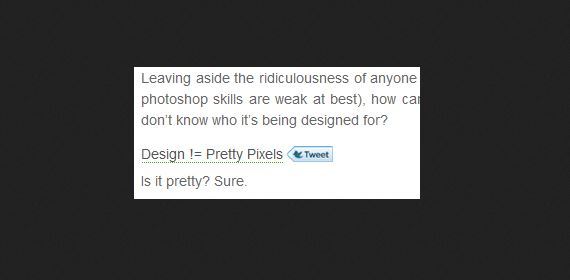 TweetHerder: adds a shortcode to WordPress, allowing you to add "Tweet This" buttons to quotes inside your posts. Google Analytics tracking is also offered.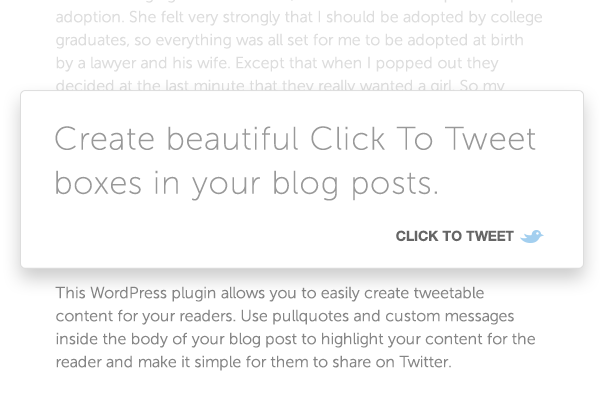 Click To Tweet: creates beautiful tweetable content for your readers. You can use pull quotes and custom messages inside the body of each post to encourage your visitors to give you more Twitter love.
There are a few paid plugins that offer similar features but you don't really need to rely on a premium plugin to add tweetables to your site. The above plugins should suffice.