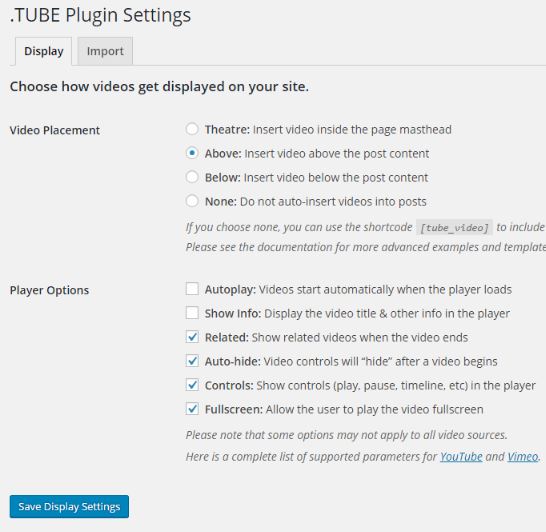 You may also want to see:
YouTube, Vimeo, and Twitch are a goldmine of amazing videos that you can share to your own site to keep your visitors engaged. Thanks to the .TUBE Video Curator plugin, you can create posts from videos on these sites. You can search channels and playlists and import videos as new posts.
This plugin can auto import new videos. It also imports video thumbnails as featured image in addition to tags. .TUBE Video Curator has extensive player options in the backend, allowing you to hide controls, show related videos, and enable full-screen mode.