We have covered plenty of awesome news themes for WordPress here in the past. Starting a news site is not that hard these days but making it a success takes a lot of hard work and effort. In order to give your website the best chance to succeed, you need to invest in a quality theme. Newssetter for WordPress is a dynamic design that works great for technology news and review sites.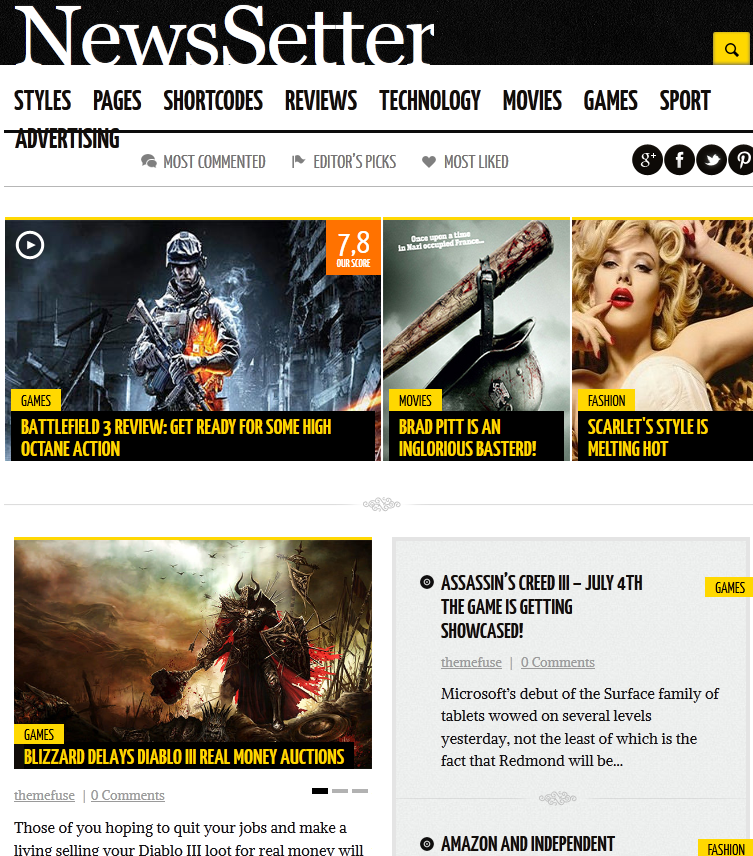 Newssetter for WordPress is perfect for sites that have multiple updates each and every day. It has a responsive design, so it will automatically resize to fit on tablet and smartphone screens. Built-in SEO options are available as well (though I prefer using WordPress SEO or All in One SEO for that). Newssetter also offers automatic image resizing and is jQuery powered.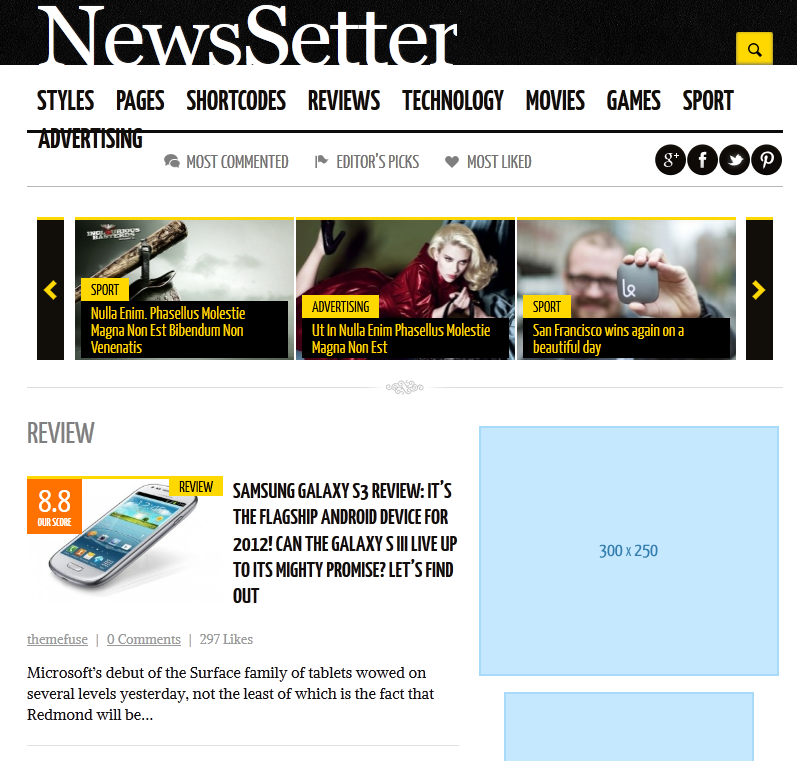 Newssetter is pretty good looking and could work just fine for your technology news or reviews site. It is fairly ad-friendly too. The menu did break on us on smaller screens but you could always avoid that by keeping yours short. Newssetter is note perfect but has potential.