The emergence of the Internet gave many entrepreneurs the chance to build a business around serving their visitors with the latest developments and news on their favorite topics. Setting up a news site using WordPress is a piece of cake. There are plenty of themes and plugins one can take advantage of to put an impressive news portal together. Currents is a user friendly theme that saves webmasters time bringing their news site online.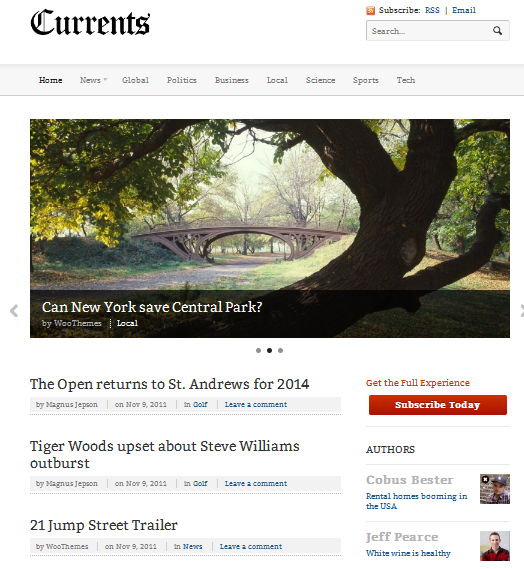 Currents for WordPress has a responsive design. It works on large and small screens without actually messing up your news layout. It has multiple color schemes to get you started. You can always make changes to the theme using CSS. The featured slider section allows you to promote the very best news your site has to offer. Webmasters can display the rest of their news articles under the featured section.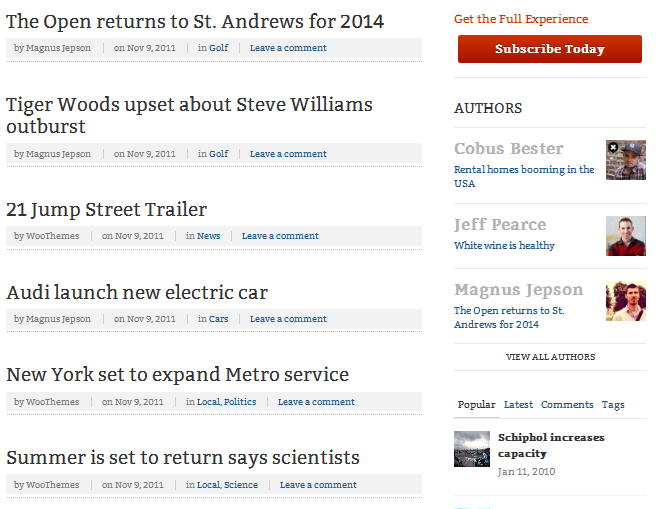 Webmasters have the option to promote all author profiles, making it easier for visitors to get in touch with writers on their website. The theme is based on the all powerful WooFramework , so you can customize many of its settings from the backend.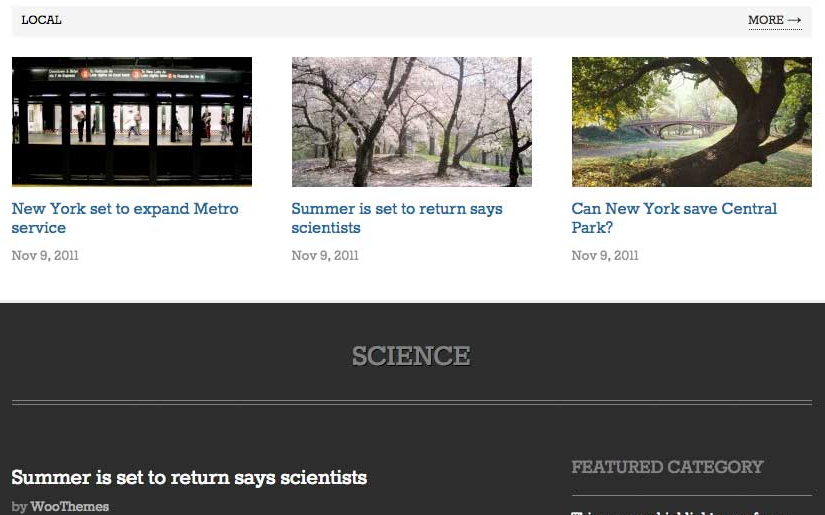 Overall, Currents is a pretty elegant theme for news sites. It is customizable and makes promoting your top news easier. It has a responsive design which is a big plus.