There is no question that people are always looking for new blood to provide them with the news in a whole new fashion. In the age of the Internet, you don't need to spend a whole lot of money to get your news website online. Writing impeccable articles is another story though. Le Journal for WordPress is an elegant theme designed for news sites and online publishers. It has everything you need to report the news in a professional manner.
Currently Trending Themes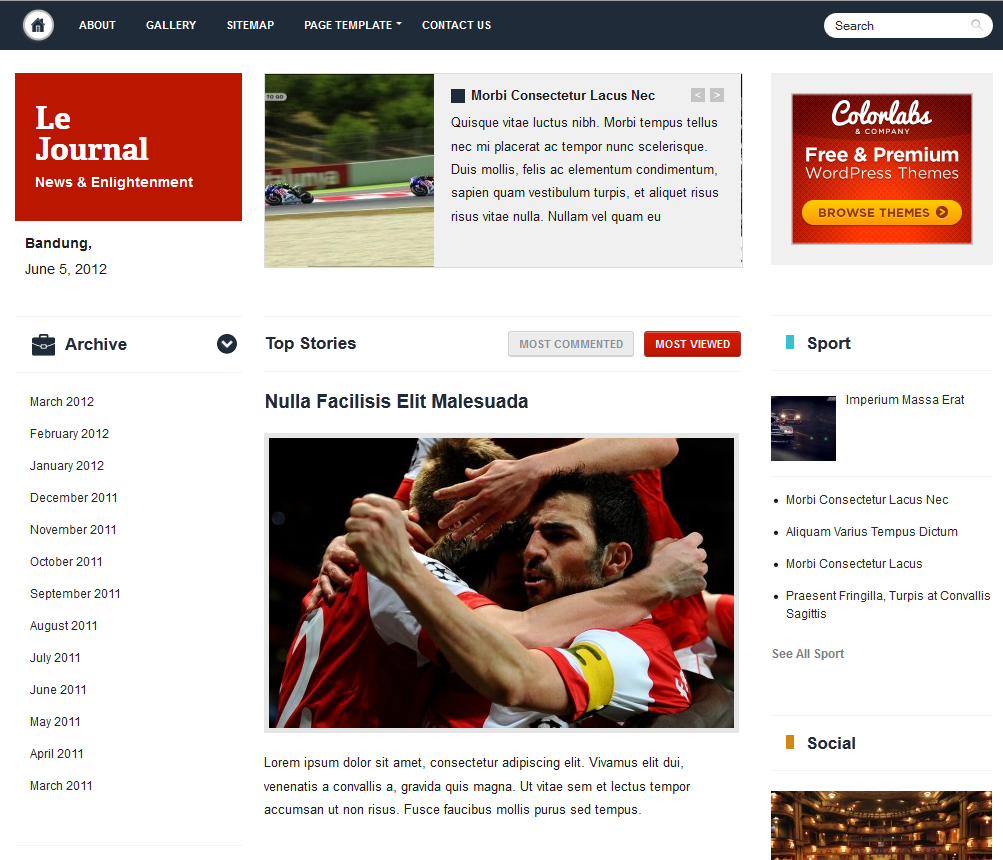 Le Journal has several widgetized section, so you can customize what your website offers easily. You get a 3 column layout that gives you even more space promoting stories. As a journalist, you probably do not want to deal a whole lot with your theme's code. Le Journal's options panel has you covered. WordPress sticky posts are supported too.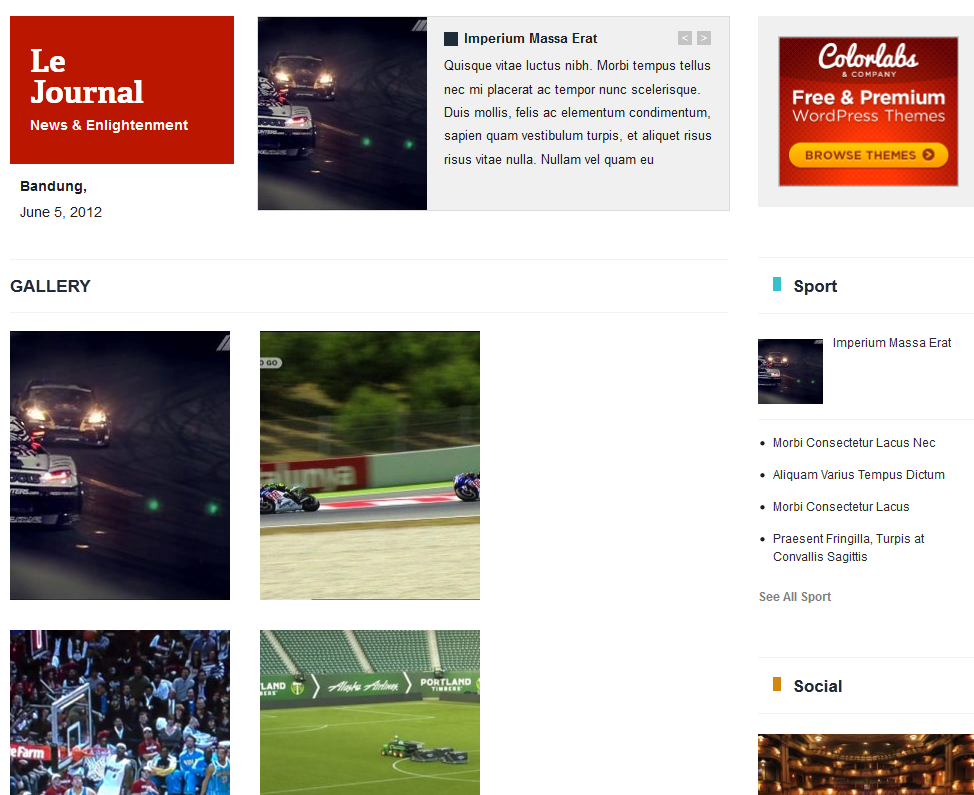 The Le Journal Theme has multiple page templates (Sitemap, Gallery, Contact, and …). Your site does get resized gracefully on smaller screen but could be more responsive. Still, this is a pretty decent looking template to use for your news site. It is ad friendly and lets you promote the news like a pro.