Free Plug-ins
Copy Protect Your WordPress Site with WP-PreventCopyBlogs
Blogging is a very cut throat business. As soon as your blog becomes somewhat popular, copycats and content thieves come to your site to grab your top posts and promote them on their own websites. Now that wouldn't be too big of an issue if they grabbed a part of your content and gave you credit for your work. That usually does not happen though. Content thieves are often ignorant. Many of them just do not care what you think as long as they can make some money from Adsense on their websites. It's shameful, but it happens a lot in this business.
If you own a WordPress blog, you should take the time to protect your blog against copycat bloggers. That means you should not only protect your code and DBs, but you should also make life difficult for those who like copying and pasting your content on their own sites. WP-PreventCopyBlogs is a powerful WordPress plugin that lets you keep track of those who try to copy your content and lets you know what their IP is. So you can not only block their IPs, you can also make life more difficult for them on your website.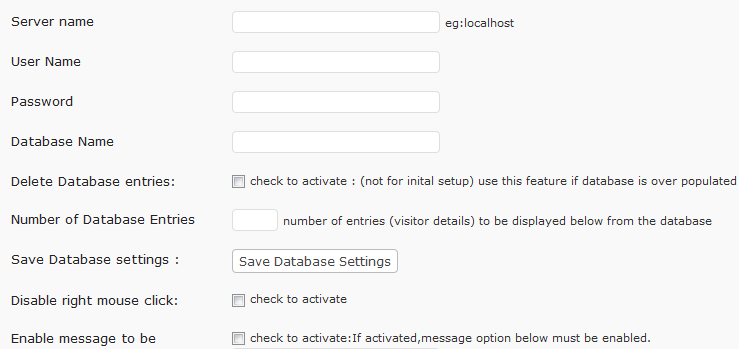 Upon activation, the plug-in asks you about your server and DB information. You are going to need this information to get the plugin going. The purpose of this plugin is to track, so you need a database to do just that. WP-PreventCopyBlogs does let you disable right click and even display a message when someone tries to copy a portion of your content.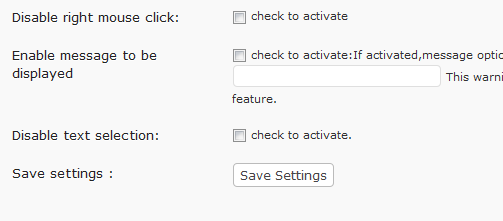 You can also disable text selection. Now that would be annoying for those who like copying and pasting your content the good old way. The downside to this plugin is the fact that it could load up your database fast. So you want to make sure you keep a tab on that. Other than that, it's a handy plugin that makes life difficult for content thieves. It's not 100% foolproof, but it can reduce your headaches. Considering that it's free, WP-PreventCopyBlogs is worth a try.