Many WordPress webmasters use this platform to run their blogs. While WordPress makes the process of managing your content easy, it does not run your site for you. You are still in control of what goes on your website at what time. Keeping an editorial calendar with you is a nice way to stay on track with your posts. The Editorial Calendar Plugin is an awesome script that offers you just that.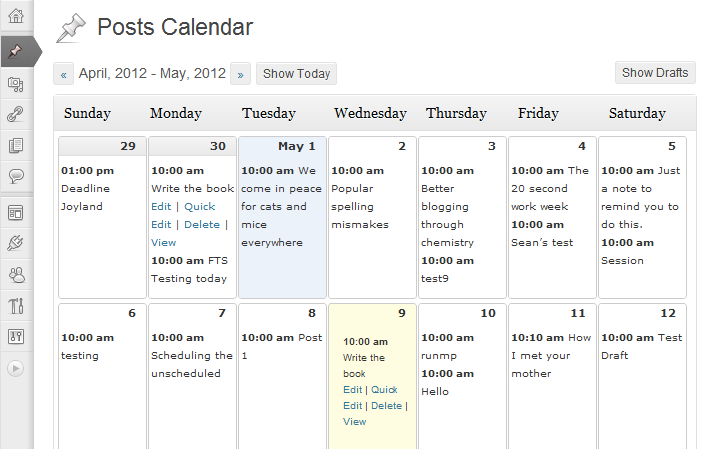 The Editorial Calendar makes sure you stay on track. It shows you all your posts and lets you drag and drop them to manage your site more effectively. You don't have to look hard to figure out when your scheduled posts will go live. The plugin saves you time managing your drafts. It lets you make quick edits to your posts and see the status of each as well. Have multiple authors on your website? No problem. The Editorial Calendar has you more than covered.
This script has a lot going for it. It lets you choose how many weeks you'd like to see on your screen. You can also choose what information gets displayed in each calendar cell. If you write blog posts only once a week, this could be an overkill for your website. But if you publish one or more posts a day on your site, the Editorial Calendar for WP could make you a whole lot more productive.