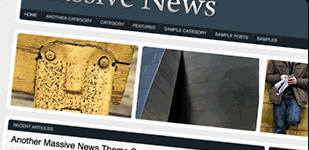 Massive News 2.0 is the most recent WordPress theme released by Press75 that is designed for those who are interested in running their news/magazine style WordPress website. Massive News 2.0 is designed for folks who are interested in starting a blog, media site, or even a news site. It is very flexible, so you can change things around as you wish. It comes with feature and popular content tabs to help you promote your best content easier.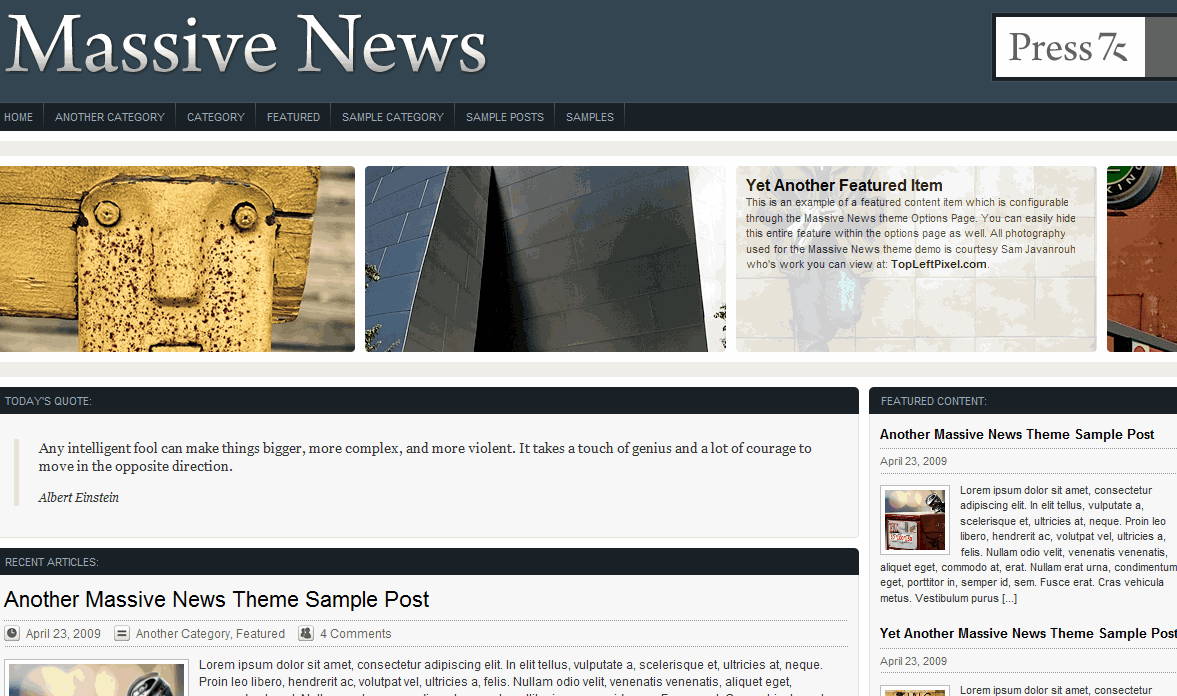 The theme supports thumbnails and makes it easy to build a news website from ground up. You get 3 columns to display your content and also display your sponsored ads on it. What I like about the featured section is that it's not category based. You get to define where you want to link for and what image you want to show for it. That makes it easy to put your pages on your featured section as well.
Changing things around on Massive News is almost too easy. Once you install the theme, you are going to get a new tab on your admin screen that lets you change any aspect of your theme fast. You can change your logo fast. Changing your advertisement or disabling sections on this theme is easy as well. Finally, you can add your Google Analytics code right in the backend.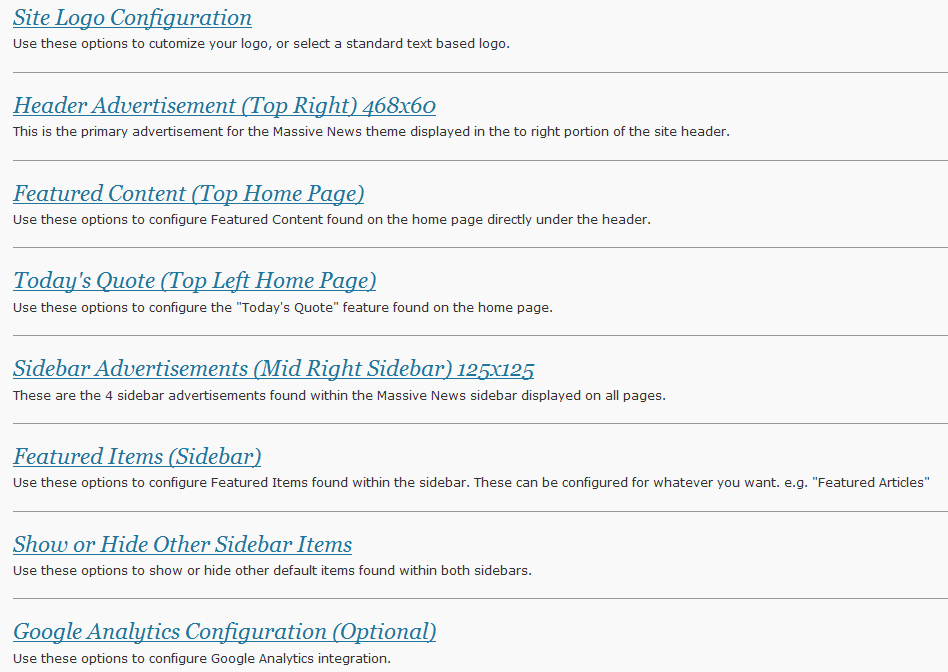 Overall, Massive News 2.0 is a cool theme for those who want a flexible theme for a news, magazine, or regular blog site. It is compatible with top browsers and is very easy in the eye. It does help that it's highly customizable. Another great blogging theme from Press75.