Hack Prevention
Server Security: How to Enable Notifications for Root Logins with cPHulk
Those of you who have a dedicated server have probably used the WHM software in the past. It is an awesome tool that makes it easier to manage your server and what's installed on it. The problem arises when you don't take time to secure your server and its web host manger. You certainly don't want to get caught off-guard when someone cracks your password. That's why you should enable solutions such as cPHulk to stay on top of things and keep your server secure.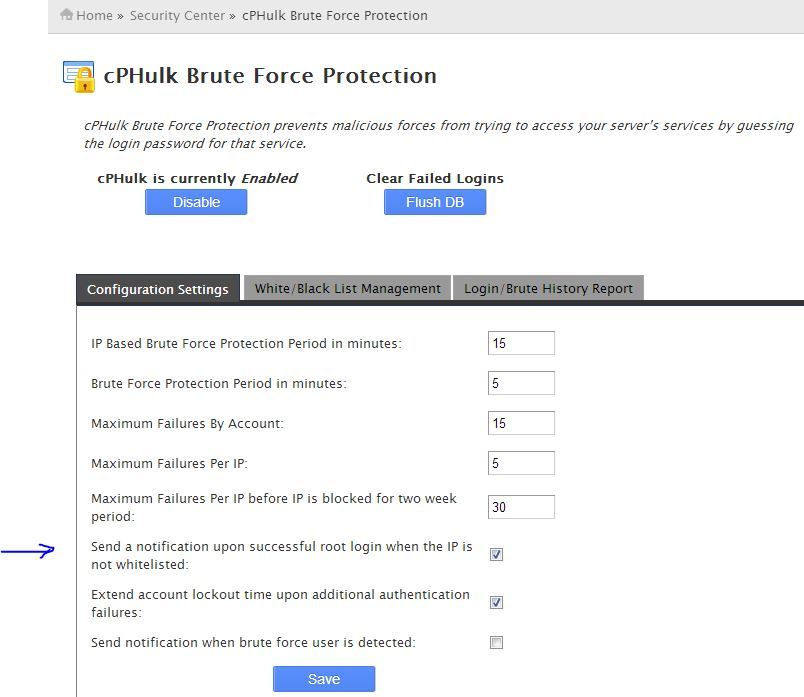 cPHulk has helped us a lot in the past. It comes handy when your server is attacked via brute force regularly (it's not the only tool you should use to combat those sorts of attacks). One neat thing about cPHulk is the fact that it can notify if a successful login is made from an IP that is not white-listed. All you have to do is go to Home > Security Center > cPHulk Brute Force Protection and enable that option. Don't forget to add your IP to the trusted IP list before logging out.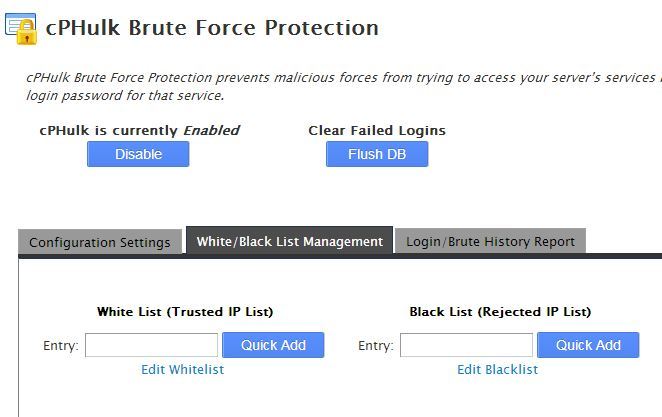 I have actually not added my IP to the list mainly due to the fact that I don't mind getting emails when I access my server. It makes it easier for me to track things when I have those emails. But that's not something you have to put up with. There are other ways to pull this off but this is as simple as it gets.