Wordpress Plugins
Trinity Audio for WordPress Turns Your Posts Into Audio with Amazon Polly
People love listening to podcasts these days. Even if you don't have time to start a podcast, you can always turn your articles into audio to make it easier to consume for your loyal visitors. Trinity Audio is one of many text to speech plugins you can use for this purpose.  It can add a player to all your posts and produces lifelike speech thanks to Amazon Polly.
Currently trending WordPress plugins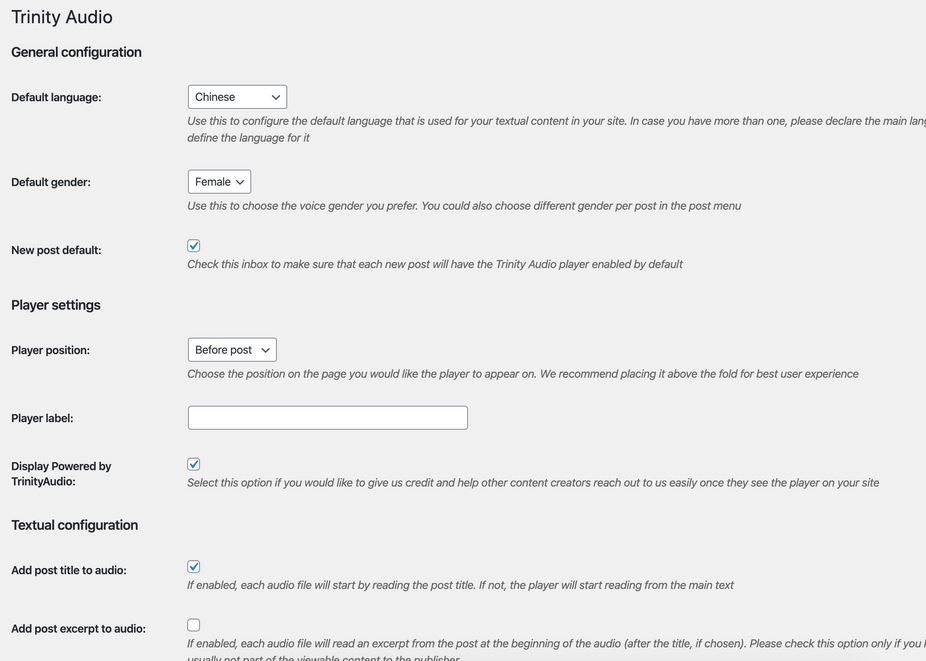 You can control player position, default gender, language, and other settings for your player. Want to avoid generating audio for posts under certain tags? No problem. Trinity Audio also gives you the option to add an audio excerpt at the beginning of each post.