Directory website are quite popular these days. People are constantly looking for more ways to consume content and find information online. If you have lived in a major city in the U.S., you have probably seen your city's websites on the Internet. Wouldn't it be nice if you could create a city guide site for your small city? Or maybe you are just not happy with the way information is presented on your city's official page. It's always nice to have the ability to create your very own city guide. That's where City Guide theme comes in. It lets you create directory WordPress websites fast without going broke.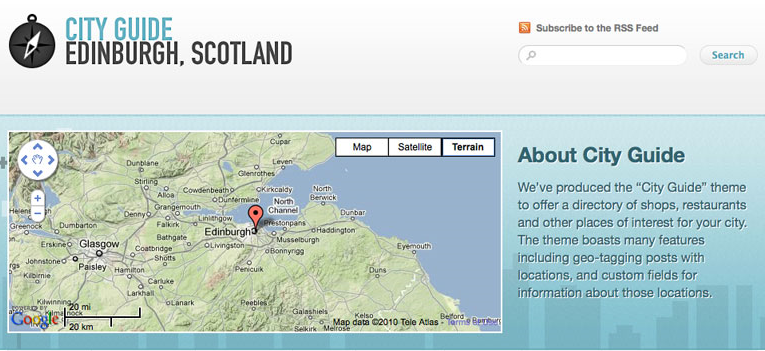 City Guide by WooThemes is designed to help you start your very own city directory website for WordPress fast. Whether you want to share the top restaurants and places to visit in your city with the world or want to create a comprehensive city guide to help new comers to your city, City Guide Theme can make your life easy. The theme comes with easy to use navigation to help your visitors find their way around your website. They can also submit new locations to your website easily from your sidebar.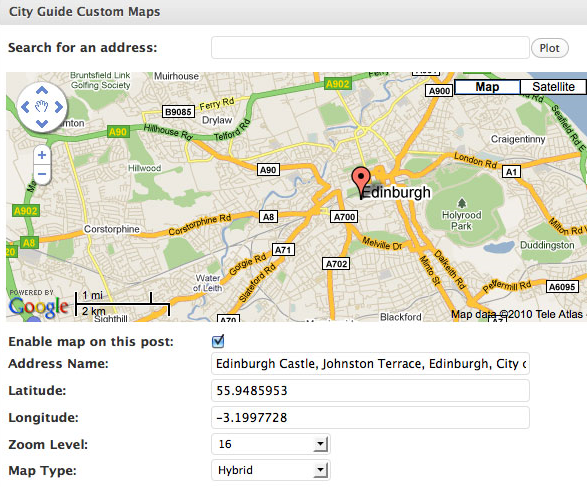 The featured section is easy to customize. You can add a map of your city or the image that you want to identify your city to your readers. Google Maps is integrated as well. You can not only geo-tag your posts, you can also add map widgets to your side-bar.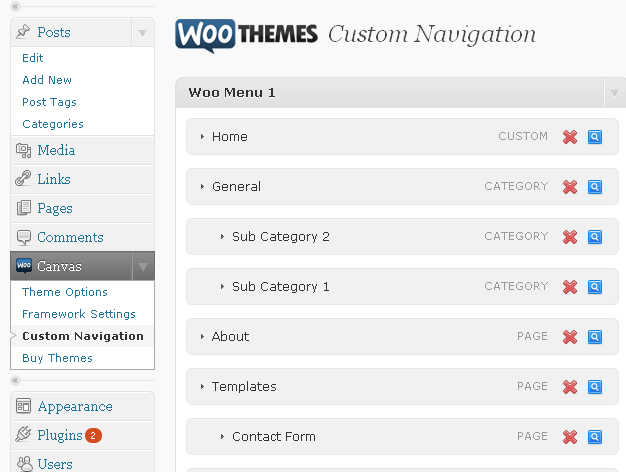 The theme is social media friendly as well and lets you add Twitter, Flickr, and your map to your sidebar. The back-end is quite powerful and makes it easy to change things around on your website without having to write a single line of code.
All in all, if you are looking for a WordPress theme that lets you start your own city directory website, City Guide could come in handy. It's very well designed and gets the job done.
P.S. don't forget to check for WP coupons to find deals on this and other premium themes on the market.