Have you ever wanted to display a timeline to let your visitors know about your company's history or important events? You can always code one if you know your HTML and CSS. Cool Timeline for WordPress makes your life even easier. This plugin lets you create dynamic one- or both-sided timelines. You can customize colors and use icons to make them look more attractive.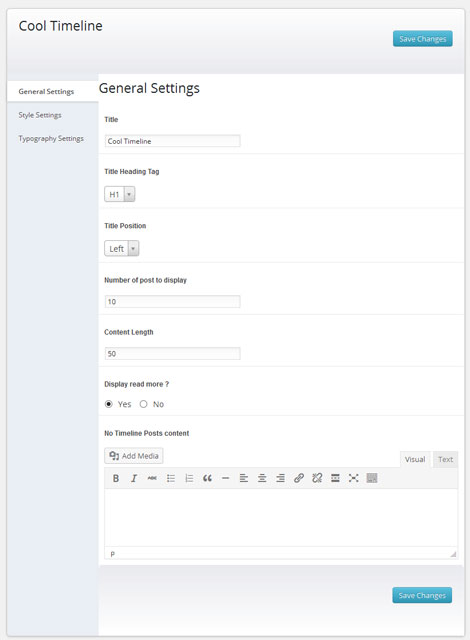 Cool Timeline has a simple shortcode with layout, animation, date-format, and other simple parameters. It lets you link to the full story for each image. Your timeline will be responsive and ready for mobile devices. The pro version gives you even more flexibility. It can convert posts into a blog timeline. You can also create horizontal timelines.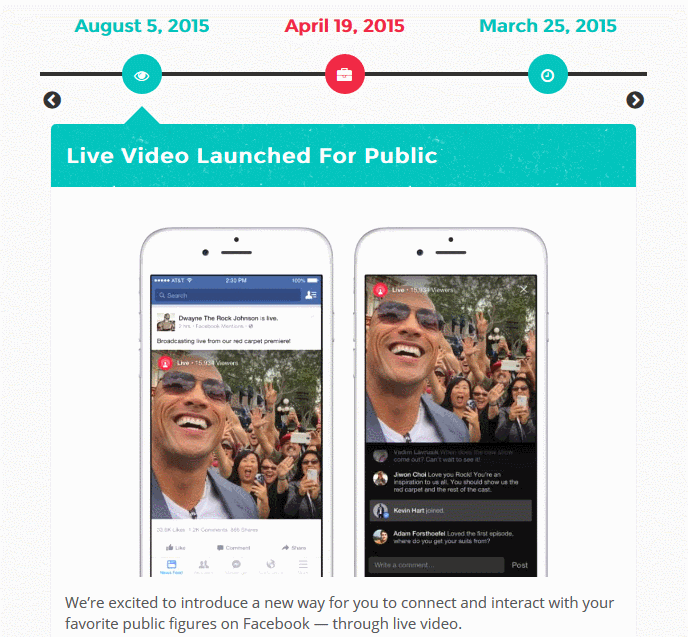 The pro version also comes with multiple timeline designs and skins. Want to turn your Facebook page feed into a timeline? No problem. You can try this for free.