In the past few months, we have covered themes you can use to build all kinds of websites on WordPress. Frameworks such as Genesis make it even easier to build an online presence for your business. If you happen to be passionate about hunting and would like to build a site covering hunting news and tips, you should give Hunter for Genesis a look.
Currently Trending Themes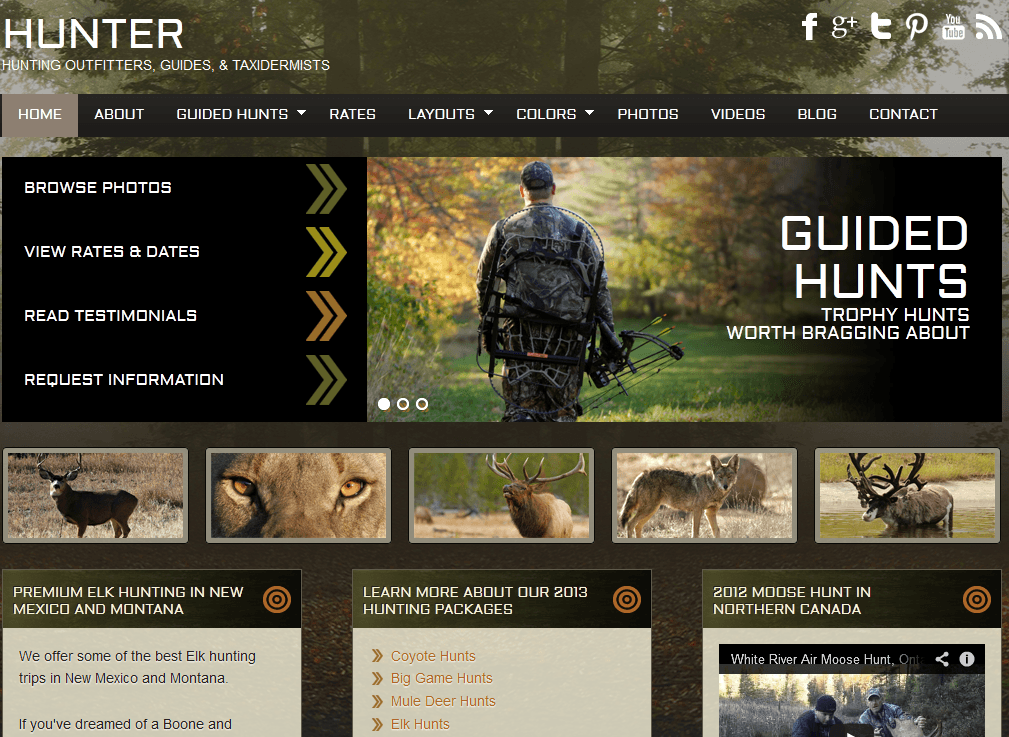 Hunter requires Genesis to run properly on your server. It is designed for hunting outfitters, guides, and other businesses in this market. You get 3 color options and multiple sidebars. It has author boxes for single or multiple bloggers. Hunter users can add YouTube and photo galleries to their website quickly.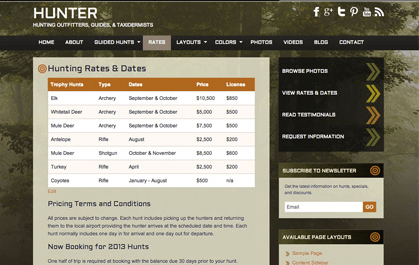 Hunter happens to be responsive, so it will look just fine on tablets or smartphones. Whether you want to have a mobile strategy beyond that is up to you. Want to include a pricing table on your website? The Hunter theme has you covered.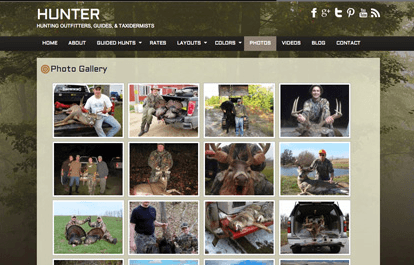 Hunter is very useful for folks who love hunting or cover this field but don't know a whole lot of programming to design their own website. The fact that it is powered by the Genesis framework is a huge plus.