Not all WordPress sites, templates, and plugins are created the same. It should go without saying that if your server is overloaded or out of memory, you are going to have a hard time offering your visitors a decent browsing experience. Whether you are a developer coding WordPress themes and plugins or just a webmaster using scripts on your server, you need to pay attention to your system resources to catch problems before they become something serious. These 4 WordPress plugins can help with that: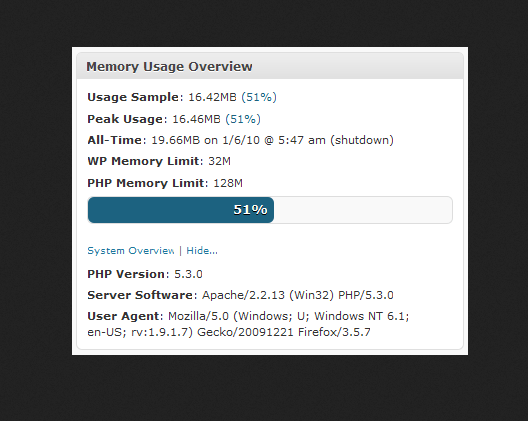 TPC! Memory Usage: helps you keep track of memory usage on your site. It shows peak and current memory usage and logs highest memory usage. It can also send you an email if memory usage reaches the specified threshold.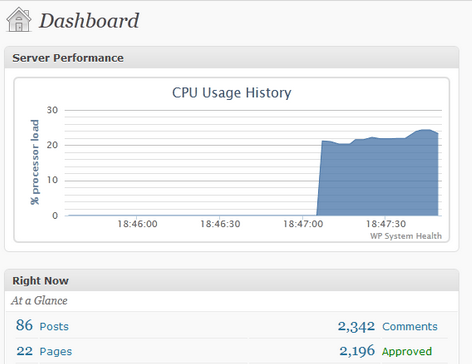 WP System Health: provides you with a dashboard widget that shows system, PHP, WordPress, database, and other useful information. Helps you get a better idea how well you are doing.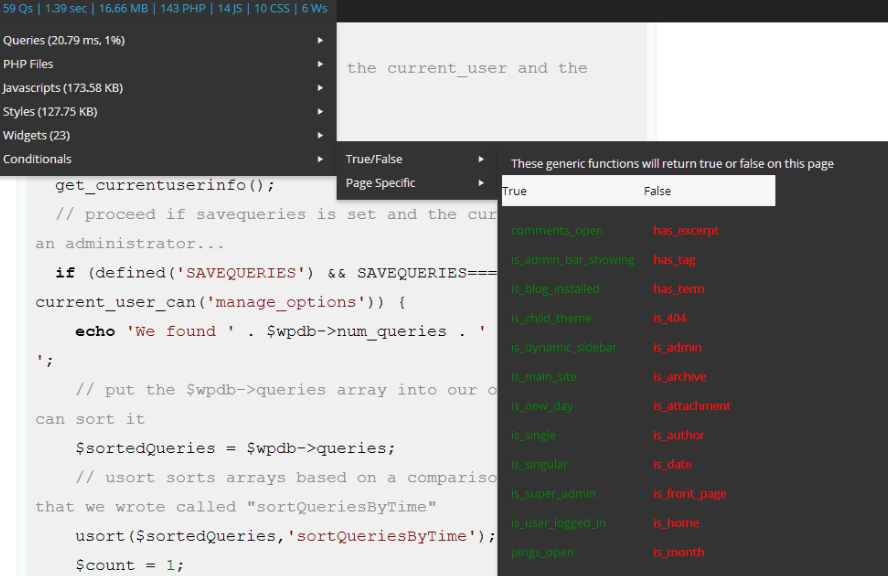 Dev Monitor: adds SQL query, memory usage, execution time, and other information to your admin bar. Only people with the appropriate permissions will be able to see the information.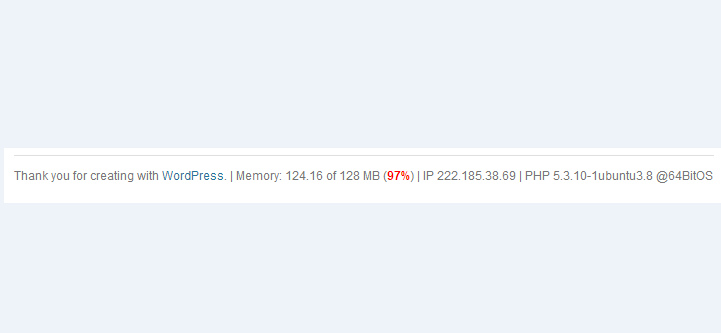 Server IP & Memory Usage Display: shows your memory limit, usage, and IP address in the admin footer. If your memory usage is over 90%, the number will be shown in red.
There are other ways to keep up with your server performance. In fact, many web hosts have their own dashboards, so webmasters can get this information quickly. You could also run commands manually to track processes and memory usage (e.g. free and top commands). The above plugins simply save you time when you need to track how well your site is doing as far as system resources go.