December 14th in
Wordpress Tips
by
Wordpress Jedi
.
I have been a fan of Elegant Themes service for months now. The first time I saw their service, I thought they were out of their mind. After all, you don't offer all your premium themes with unlimited licenses for free for only $20 a year. But that's what they have done, and it has helped them become of the most popular premium WordPress theme services around. Elegant Themes have gone under lots of changes over the years, but the most impressive of them all is the new back-end that has been introduced to make managing these themes easier. The back-end used to be simple and straight forward. But it didn't offer too many customization features. The new back-end lets you change a whole lot of things in your theme without having to write a single line of code.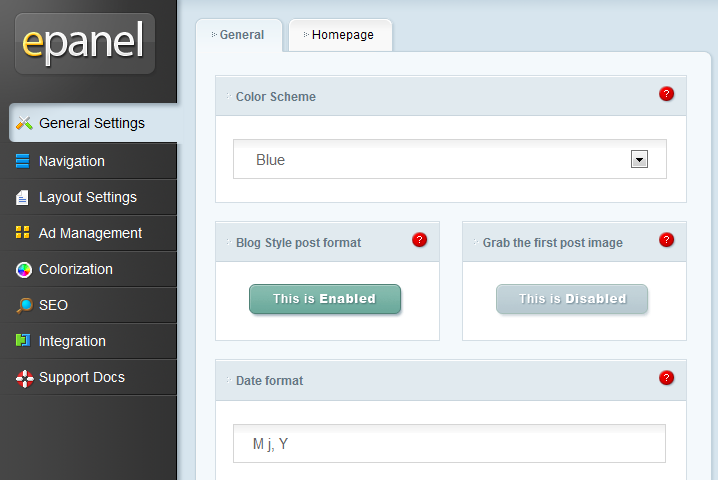 As you can tell from the above image, the back-end is highly flexible and comes with a lot of options. It allows you to customize your blog's general settings as well as its layouts, ads, tags, and even the colors used on it. For starters, you can choose a post format for your blog that works the best in your niche. If you don't choose the "blog" format, your posts will show up as they would on a traditional portal. The grab image feature is also handy as it automatically grabs the first picture per post and uses that as your posts thumbnail. Here is how it works:
By default thumbnail images are created using custom fields. However, if you would rather use the images that are already in your post for your thumbnail (and bypass using custom fields) you can activate this option.
I also like the fact that you can choose what pages or categories to show or not show on your blog. So you won't have to mess with your blog's code. All you have to do is check the items you don't want to see displayed on your blog.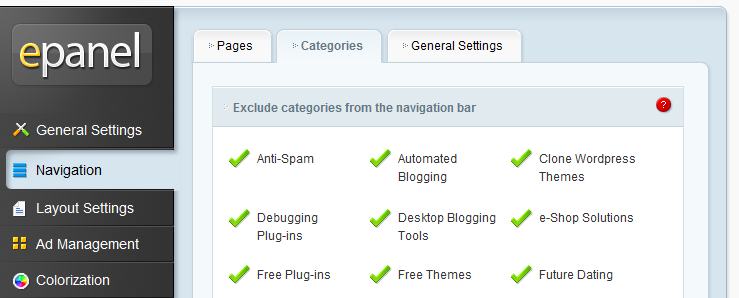 { 0 comments }
Continue Reading