October 25th in
Premium Themes
,
Themes for Businesses
by
Wordpress Jedi
.
Many startups and small businesses hesitate when it comes to going online. Many are worried that they can't afford to put up a site while others don't know where to start. One good place to start is by taking a look at some of the top corporate themes that are available for WordPress. These themes are not that expensive, yet they allow you to start a good looking corporate website fast. Executive is one of those themes that allow you to take your business online fast. It comes with everything that you will need to take your site online right off the bat.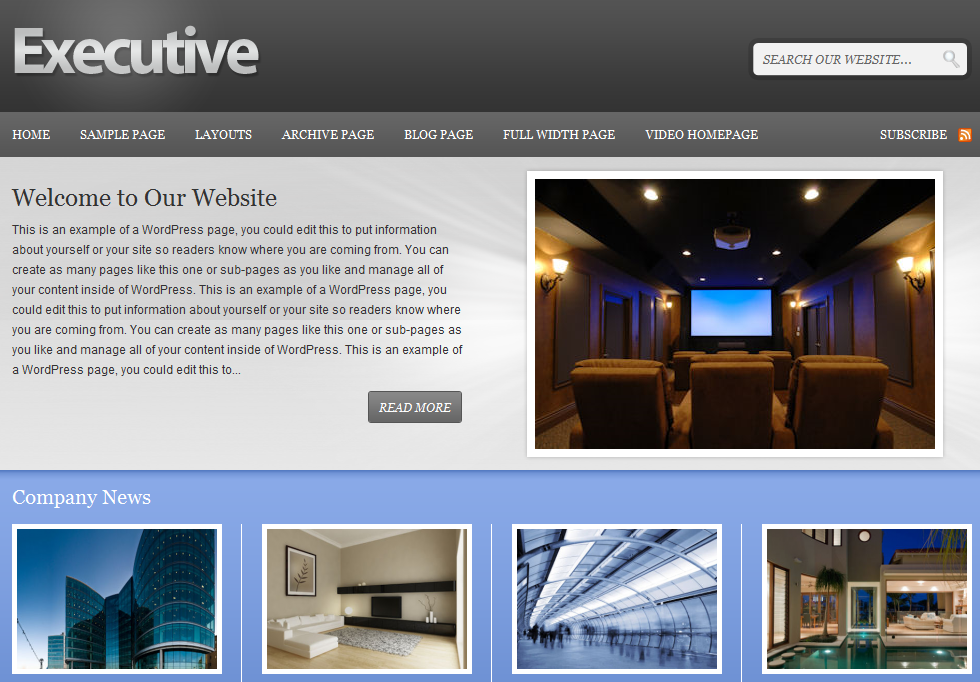 The theme has a professional look and feel to it. It's well designed and highly customizable which is what you would look for in a premium theme. Executive Theme is image friendly as well, allowing you to showcase your corporate headquarters, your top employees, and your products easily. The back-end comes with additional features to help you customize every aspect of your website. For instance, you can figure out how to replace images with videos and so on.You can also add your Google Analytics code in the back-end without having to deal with a single line of code.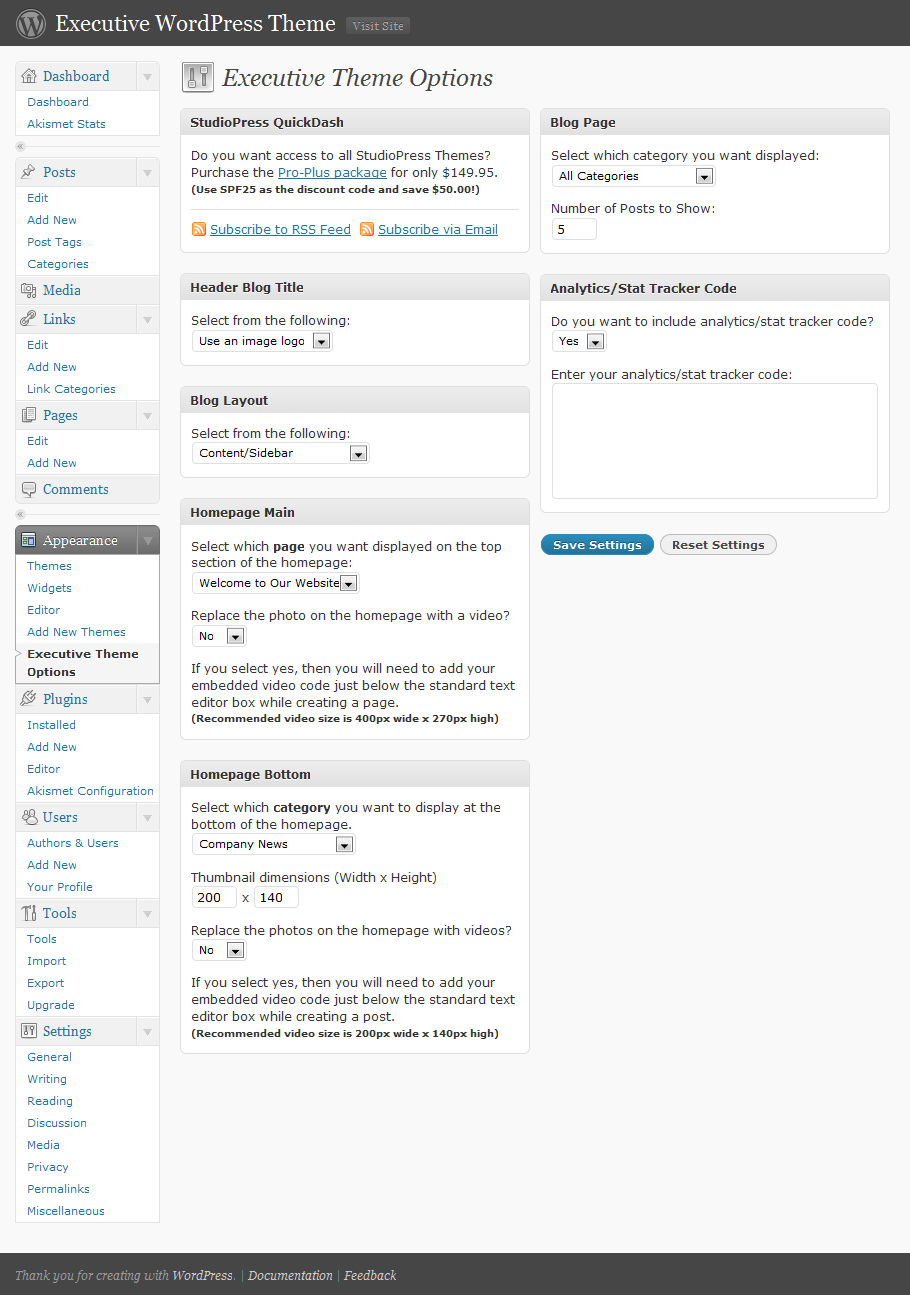 { 0 comments }
Continue Reading