WordPress makes it so easy to import and export content. You can clone site settings and move your content from one site to another easily. But what if you want to keep your old widget settings on a new site? These 2 plugins let you import and export WordPress widget settings: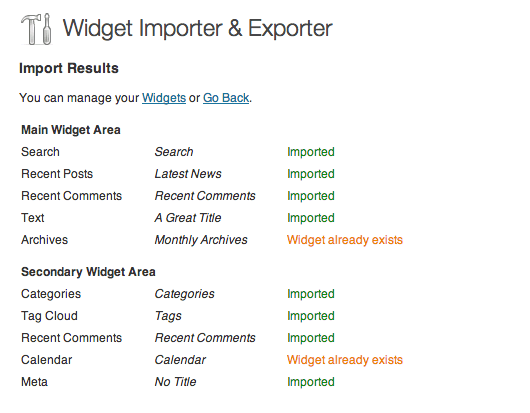 Widget Importer & Exporter: a handy tool for moving widgets form one site to another. Lets you backup widgets, import widget settings, and create export files.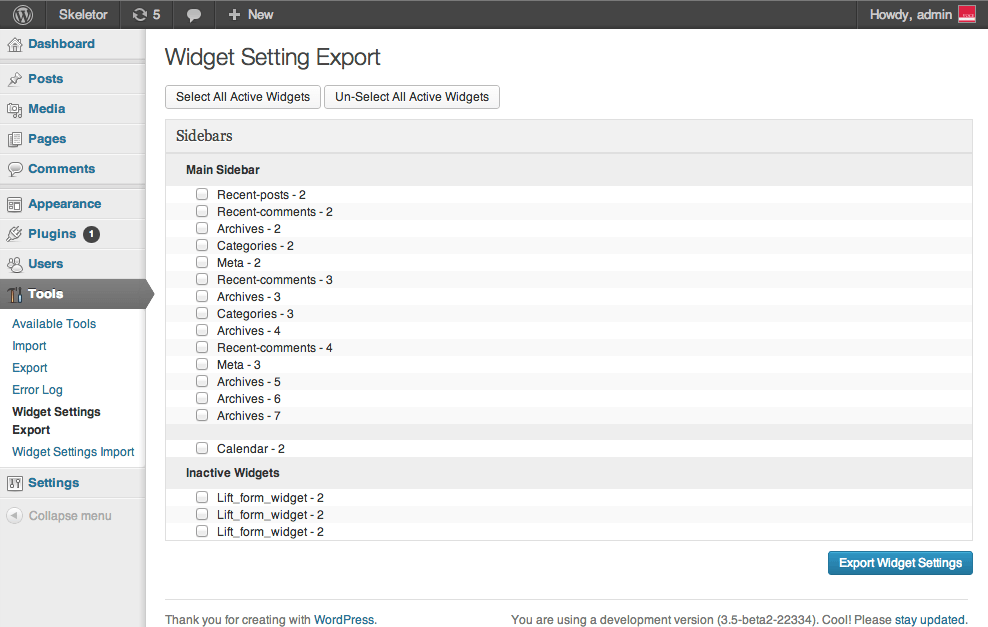 Widget Settings Importer/Exporter: gives users the ability to export current widget settings and states as a JSON file. The import does not overwrite your current widgets.
Have you found better plugins for cloning WordPress sites? Please share them here.