3D printers are becoming more sophisticated all the time. They are not that hard to use but mastering 3D modeling and perfecting 3D printing takes time. If you have already done that, you may want to make your skills available to your audience. 3DPrint Lite is a handy plugin for 3D printing shops that lets you charge for printing models.
Currently trending WordPress plugins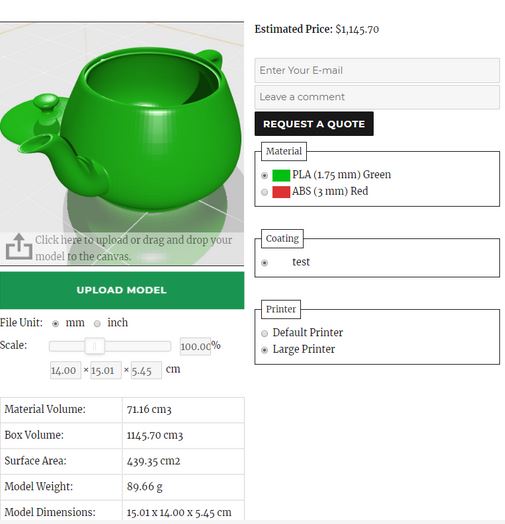 This plugin supports STL, OBJ, and Zip file formats. It has configurable printers, filaments, and coatings. Customers simply have to upload their models, choose printer and material, and they will be able to see the price and request a quote. The premium version allows for image printing and works with WooCommerce.