Free Plug-ins
Booking Calendar: Online Reservation System for WordPress
Many businesses have limited resources, which means sometimes they will have to limit the number of people they can service. The same applies to event managers. They are only going to have a certain number of spots for people. Wouldn't it be nice if you could add an online reservation service to your website and let your visitors know if you can actually provide them with the service they are looking for? Booking Calendar is a cool plugin that offers that and more.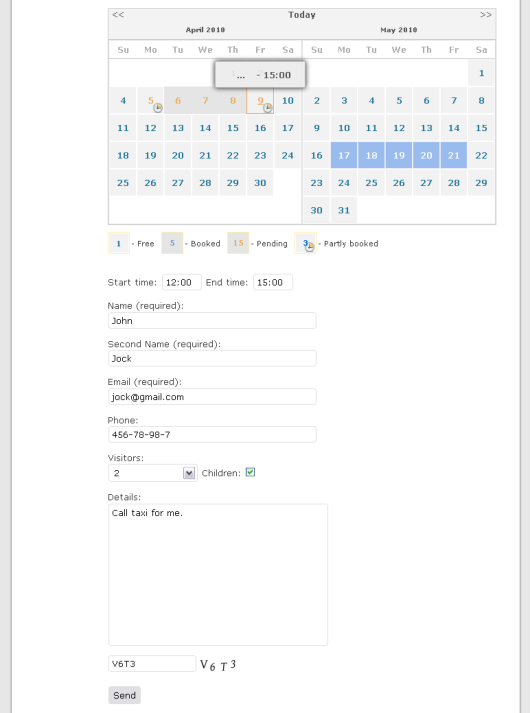 Booking Calendar can be used for all kinds of situations. You can take advantage of it to schedule resources, manage your clients, keep on top of your event and people attending it, and even use it for your private practice as a doctor, a lawyer, or a freelancer. Your visitors can take advantage of this plugin to make appointment with you or reserve their place at your event. The booking calendars can be added to your posts or your sidebar.

I like the fact that multi booking resources is supported. Users have complete control over bookings and can modify them easily (notes can be added to them too). Your visitors receive emails once you confirm or deny their booking. Their information is validated, which means you won't end up with invalid information too often.

Your visitors can book you for a specific time of a day. Depending on the type of business you are running, you could allow your visitors to take advantage of week booking on your website. Multiple payment systems are supported, which is helpful.
The pro version offers even more features. For instance, you can ask for more money in April if you happen to be a tax accountant. The same applies for hospitality businesses. The plugin does offer advanced cost management features and supports discounts (or additional fees for items).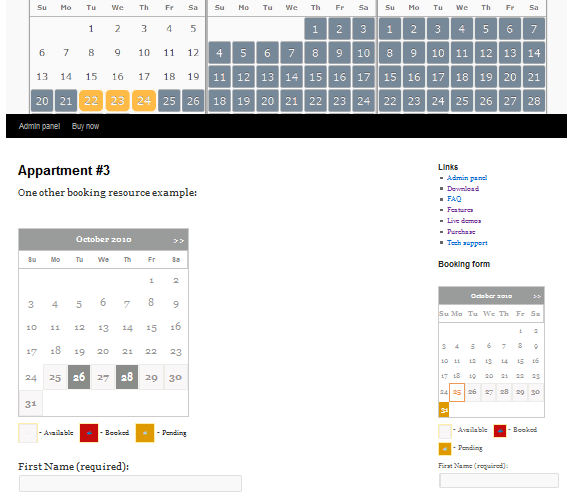 Booking Calendar comes in two versions. The free version should get the job done for most folks. But if you are looking for more advanced features for your business, you may want to invest in the pro version. The plugin does take some time getting used to, but it can be a life saver for businesses.