Dentists, doctors, and other health professionals need to have an online presence these days. Let's face it. Most doctors don't have time to learn the ins and outs of WordPress. Getting a custom design could cost a lot of money. Care for WordPress is a theme designed specifically for these types of businesses. It can handle health blogs and portals. It looks quite professional too.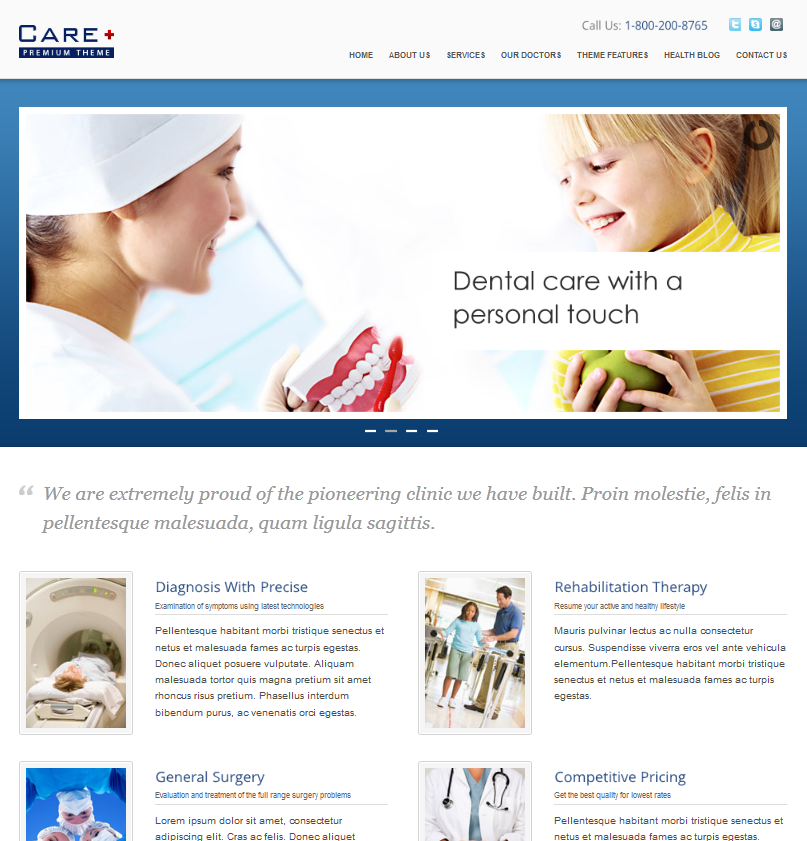 The Care theme offers unlimited styles and colors. It has a sophisticated theme options panel so you can customize the design of the theme easier. Its layouts are easily modifiable. The shortcode builder feature is pretty useful. The Care theme works for small and not-so-small businesses. It has custom widgets and fonts and offers a contact form builder.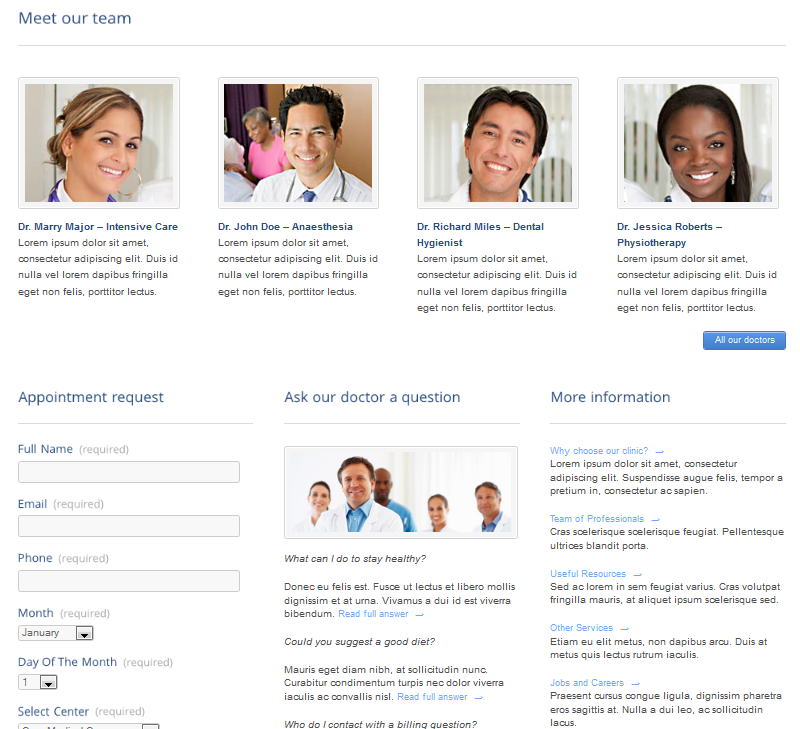 The design is pretty clean and professional-looking. It is brandable too. Care for WP is not that hard to use and saves doctors time bringing their site online. You are still going to have to spend some time adding the right type of content to it. This is still a big time saver though.