Unless you have not been paying attention to the online publishing business at all, you know how lucrative and crowded the mommy blog space is. As long as you are passionate about kids or love sharing your journey as a mother with the world, there is no reason you can't enter this segment of the market (even though it is almost too crowded). Mommy Blog is a cute WordPress template that would work fine for kid-related businesses and mom sites.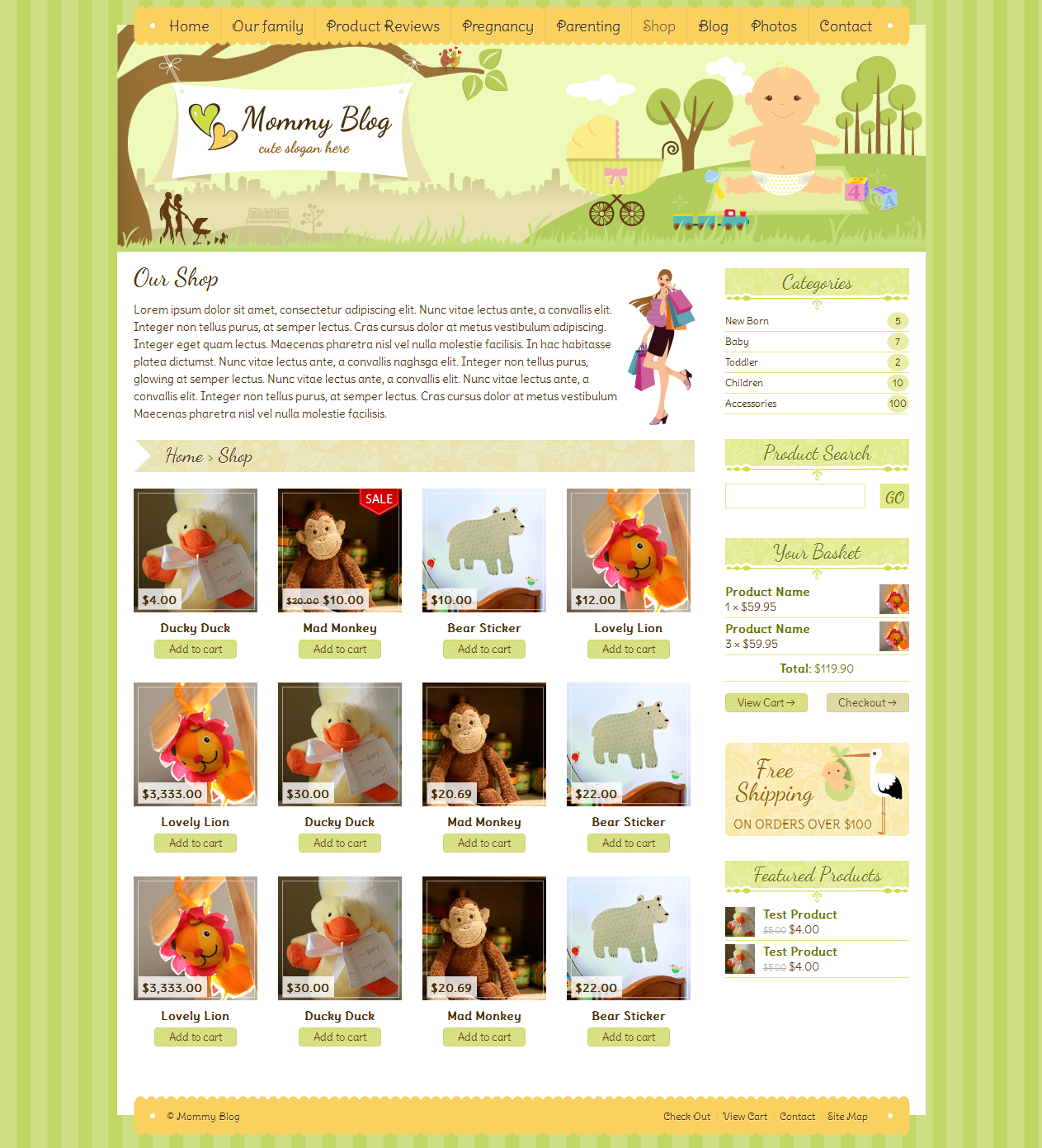 The Mommy Blog theme has 10 (2 colors * 5 backgrounds) header graphic configurations for you to take advantage of. You also get 2 background options. Of course, you should upload your own custom graphics if you want to set your blog apart from others who may pick up this theme. The theme comes with 8 custom widgets (a few of which are custom-made for these types of blogs). You get pregnancy counter, fancy sidebar buttons, social icons, contact details, and opening hours widgets.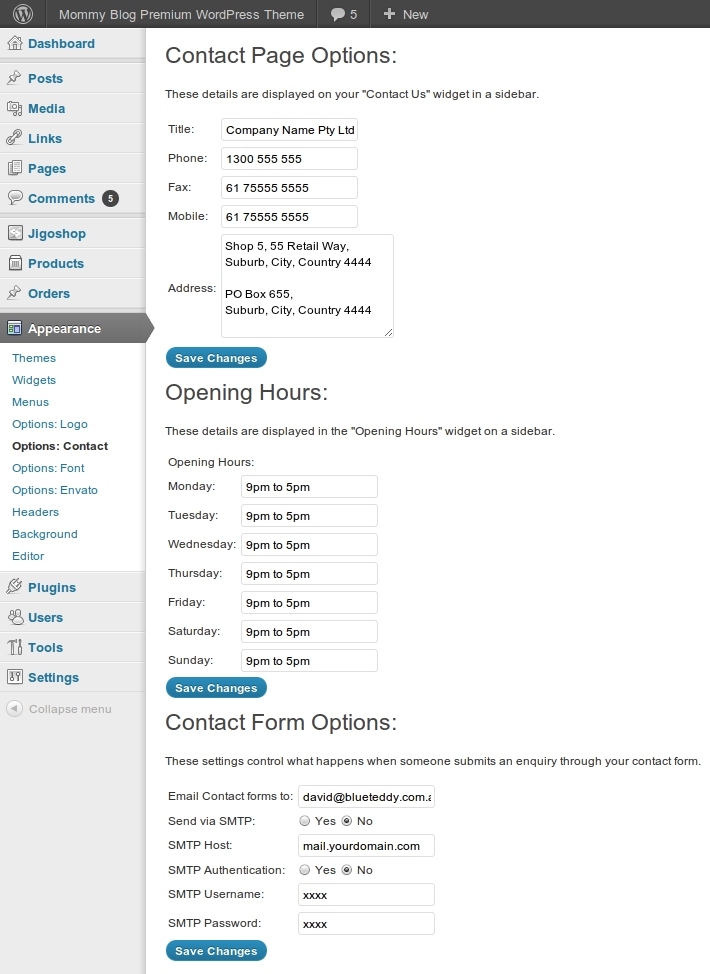 The theme provides support for photo galleries and has a header slider. It is Jigoshop friendly just in case you want to get in the e-commerce business. I like the fact that Mommy Blog is business friendly. I found it to be fairly easy to customize and monetize. Worth checking out if you are planning to start a mom blog.