August 2nd in
Themes for Businesses
,
Themes for Real Estate Pros
by
Wordpress Jedi
.
WordPress is one of the best content management solutions for real estate professionals to take advantage of. As a real estate agent, you want to get your hands on a theme that is attractive and offers you the features you need to promote your houses more effectively. Besides, if you intend to show-case houses on your website, you want to give your visitors a chance to search through them to find what they need fast. Estate Theme is a dynamic theme by WooThemes that gives your visitors everything they need to search through your listings and get a better sense of which ones may be right for them.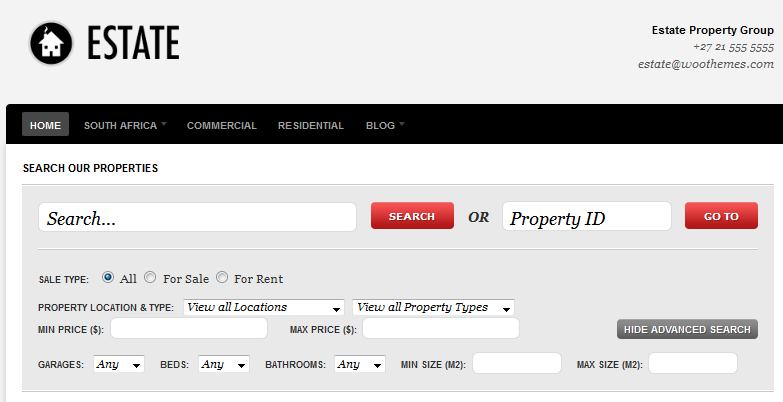 Estate is a very clean and powerful WordPress theme. It has an advanced search system right at the top to help your visitors filter through your listings and find those that fit their needs. Your visitors can search by property ID or all kinds of other criteria. Your home page will come with a scroller to allow you to show case your top properties.
{ 0 comments }
Continue Reading