Real Estate is a tough business. It make look easy from the outside, but once you get involved in the business, you are going to face a whole lot of challenges. For you to be successful as a real estate agent, you need to let folks know about your services. If people don't know about you or your business, you are not going to have a whole lot of success. One way to do that is by creating a killer website around your business. Wouldn't it be nice if you could direct people to your website to find out more about you and what you offer. Let's not forget the power of Google in bringing a whole lot of free leads to your website on a daily basis.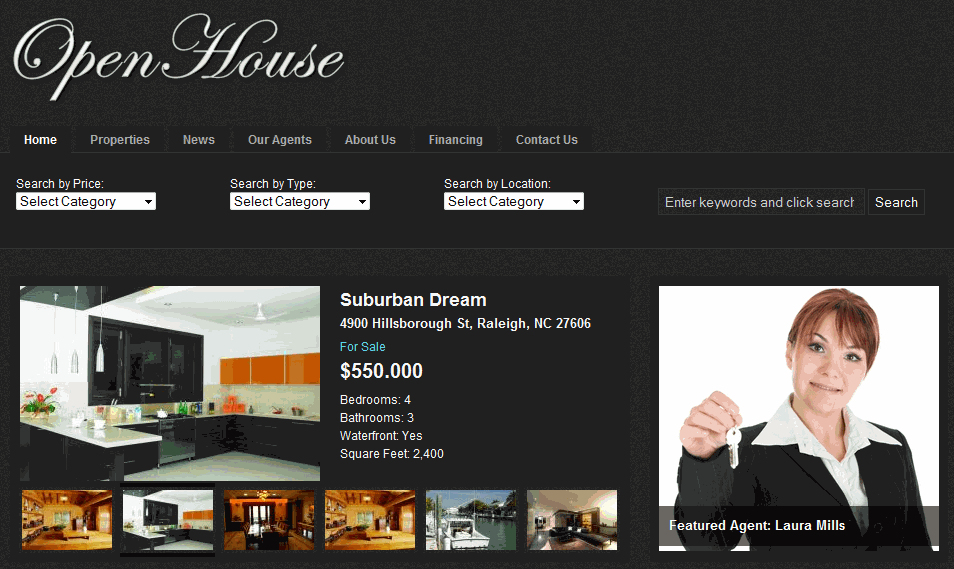 Open House is a premium real estate theme for WordPress that makes it a piece of cake to set up a killer real estate website fast. Whether you want ot create a simple business website to display your contact information or show all your available listings, you can do it easily with Open House. Open House is highly customizable and comes integrated with Google Maps to help you make a better impression on your visitors. Open House is also social media ready, enabling your visitors to spread the word around about your website on Facebook, Twitter, and other social media sites.
Open House is an international theme. Not only you can add your international listings to the site, you can also change the currency in the back-end. In addition, you can easily add and modify listings on the site with the custom script provided with your theme. This theme doesn't require you to play with the custom fields, which makes it more convenient to update your site and add new content to it.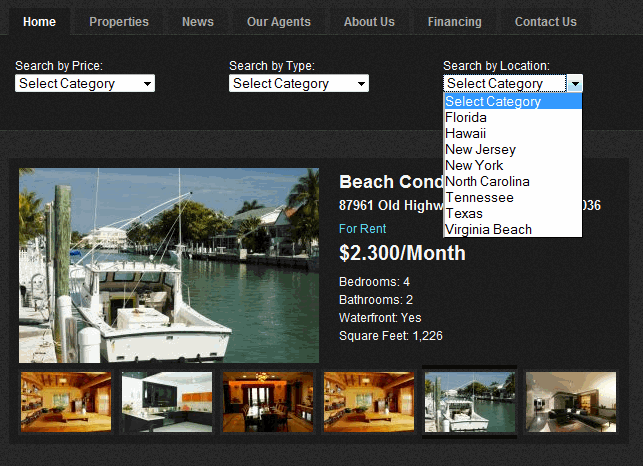 What I like about Open House is the fact that it allows you to create your own listing gallery fast. You can use the theme to cover multiple agents as well. That means if you are a real estate broker, you can use Open House to manage your business more effectively. You also get all the PSD files you need to customize your real estate website fast.
All in all, if you are looking for a premium theme that lets you take your real estate business to the next level without you having to break the bank and pay thousands of dollars for a custom site design, you should consider Open House. It's affordable, powerful, and highly customizable.
P.S. don't forget to check the other top real estate WordPress themes for more options.