Plenty of webmasters share links from Imgur on their site. I always prefer storing files on my own server but you can somewhat speed up your site by using a CDN or files stored on Imgur. DW TinyMCE Imgur Upload is a simple plugin that lets you send files to Imgur directly from WordPress.
To get started, simply add your Imgur Client ID in the backend and choose where you will want to upload from. It is possible to allow your visitors to upload images to Imgur and save you some bandwidth.  This AJAXified script doesn't load your pages every time you upload an image.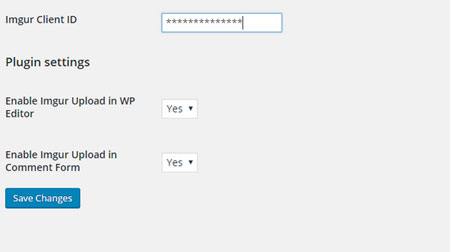 DW TinyMCE Imgur Upload is a paid plugin. You can download it here.