Many of us have used Imgur to share content on Reddit and other social networking sites. Some people upload their large images to Imgur and serve it directly from there to improve their site's speed. Thanks to these plugins, you can upload images to Imgur and add them to your site more efficiently:
DW TinyMCE Imgur Upload: this plugin lets you directly upload each image to Imgur with one click. It adds an Imgur button to the WP Editor.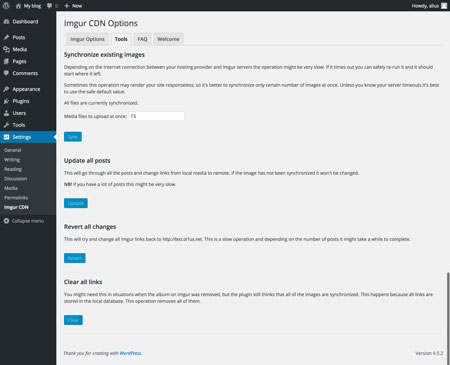 WordPress Imgur CDN: automatically syncs your images from WordPress to your Imgur account. Keep in mind that you need to create your own Imgur app to get the most out of this plugin.
We tested a few other plugins, but they stopped functioning over time. Have you found more reliable Imgur plugins? Please share them here.