There are plenty of awesome radio stations available on the Internet these days. If you need to display an online radio player on your website, you should give Hero for WordPress a look. It is a Shoutcast and Icecast radio player that supports MP3 and AAC streams.
The plugin is pretty easy to use. Simply add streams and the player will show the current song and artist photo. It uses Last.FM API to display singer photos. Hero has black and white skins with various customizable parameters. It has a History feature too.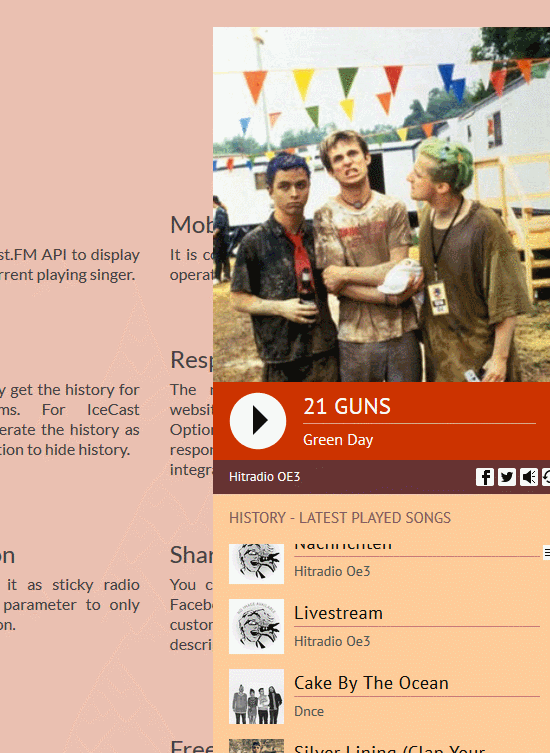 Hero allows you to use multiple radio players on the same page. Sticky radio players are also supported. The plugin is social media friendly. This is a commercial plugin by an Elite Author.