I usually try to stay away from non-wordpress topics. After all, there are plenty of websites that teach you how to make money online blogging or how to blog like a pro. But when it comes to starting your WordPress blog, you need to pay extra attention to the domain name you choose for your website. That's why I have decided to cover domain registration topics in the past. You can have the best blog in the world, but if you have a terrible domain name, you are not going to realize your blog's full potential. That's why you should spend a lot of time focusing on finding a catchy, short domain name. Thankfully, there are many services that let you come up with domain ideas fast.
If you are stuck and have no idea what to choose for your domain name, here are a few services that can give you ideas:

1. Domize: Domize is a great service if you are looking for a catchy domain name. Let's say I have a book about WordPress and am looking for a domain name for my book. You can search for WordPress[like:book] to get started and find whether there is any catchy domain name available.

2. DomainsBot: Domainsbot is my favorite tool. It has saved me a lot of time and found me a lot of killer domain names. If you are looking for a comprehensive domain research solution, Domainsbot is the service to go with.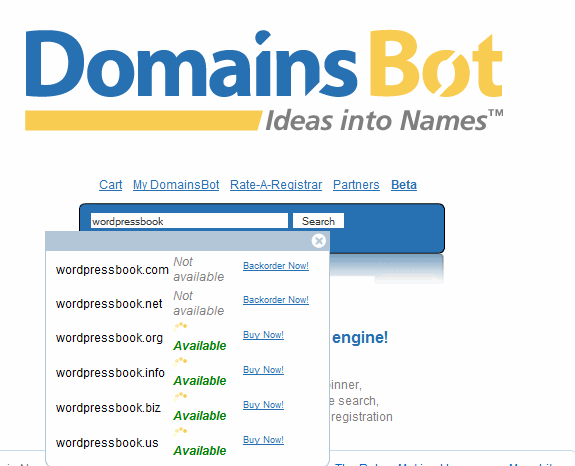 3. Makewords: another great tool that tells you what TLDs are available in your niche. I have found a lot of killer domain names with this free service. It's very addictive too.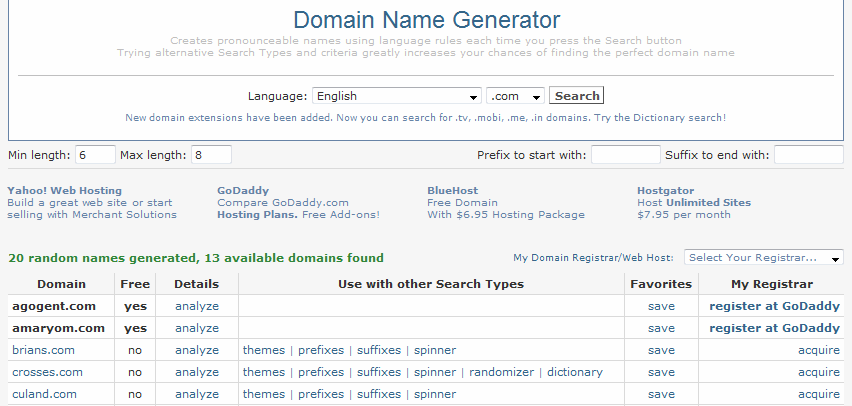 4. Domain Exposer: Domain exposer is another cool tool that helps you find catchy domains fast. If you haven't had too much success with the above tools, you should try Domain Exposer.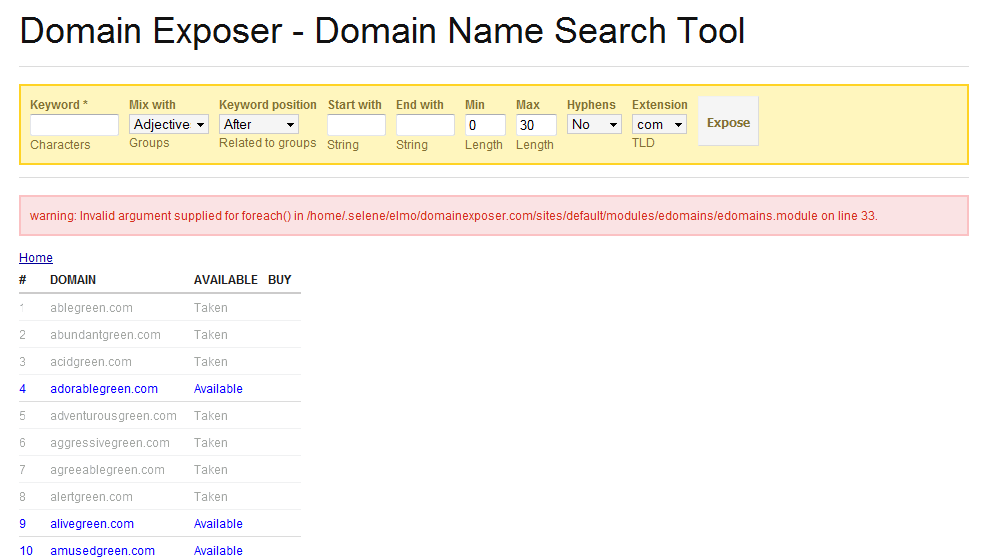 5. Bust a Name: Bust a Name is a very addictive domain registration tool that will keep you busy with domain ideas for a while. It's another cool free tool.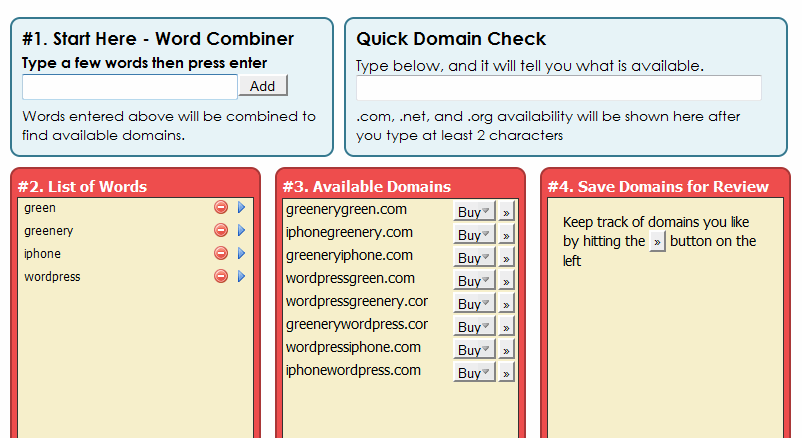 Bonus: if you are looking for a cool start-up name, you can always use Web 2.0 domain name generator. You'd be surprised how many cool domain names you can come up with this tool.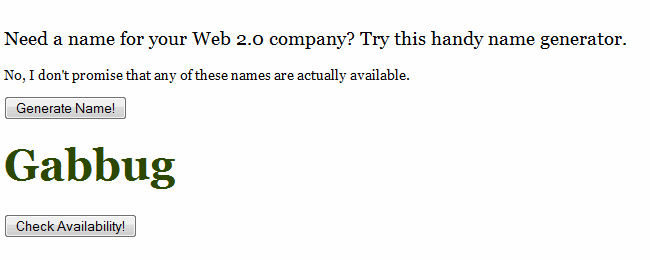 Did I miss anything? Feel free to share your favorite domain generator tool in the comment section.