We all assume that our readers have an Internet access 24/7. That's not always the case, especially for people who are traveling and spending a lot of time on the road. Read Offline is a handy WordPress plugin that lets you download or print posts and pages for future use. Your visitors will be able to download documents in PDF, ePub, or mobi format.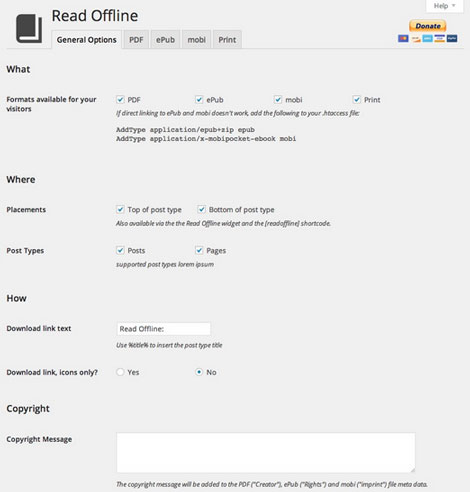 This plugin is pretty easy to use. Simply install it, choose where you want your buttons to show up and which post types should be covered, and add your copyright message. You can customize settings for each format. Read Offline offers support for Google Analytics event tracking.
Raed Offline also lets you change print options and customize print style. Don't want certain parts to be added to your files? Simply use a wrapper with "not-readoffline" class. This is a free plugin.