Whether you are working as a freelancer or moving from one job to another all the time, maintaining an online presence to showcase everything you have done is a must. That not only helps you build your brand, it could also open new doors of opportunity for you. iFolio for WordPress is an attractive theme that lets you promote your latest activities such as projects, apps, and portfolio items on your website.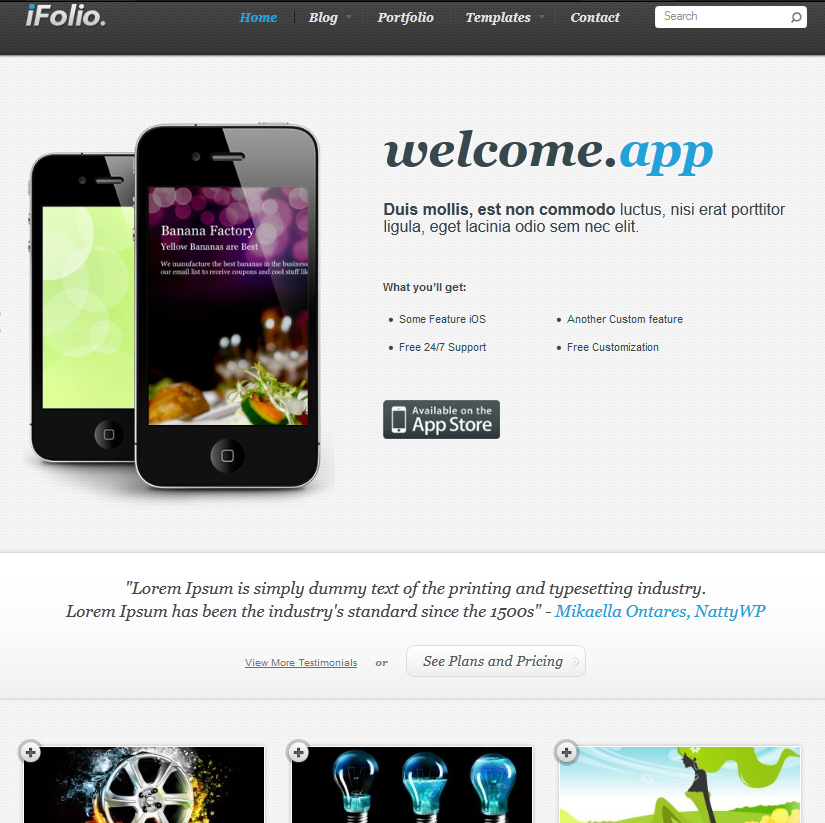 iFolio is highly customizable and gives you everything you need to start promoting your activities on your website. You get 11 custom widgets to handle ads, social media profiles, and videos. I like the fact that you can turn on/off certain sections on the homepage. 8 custom page templates are also included.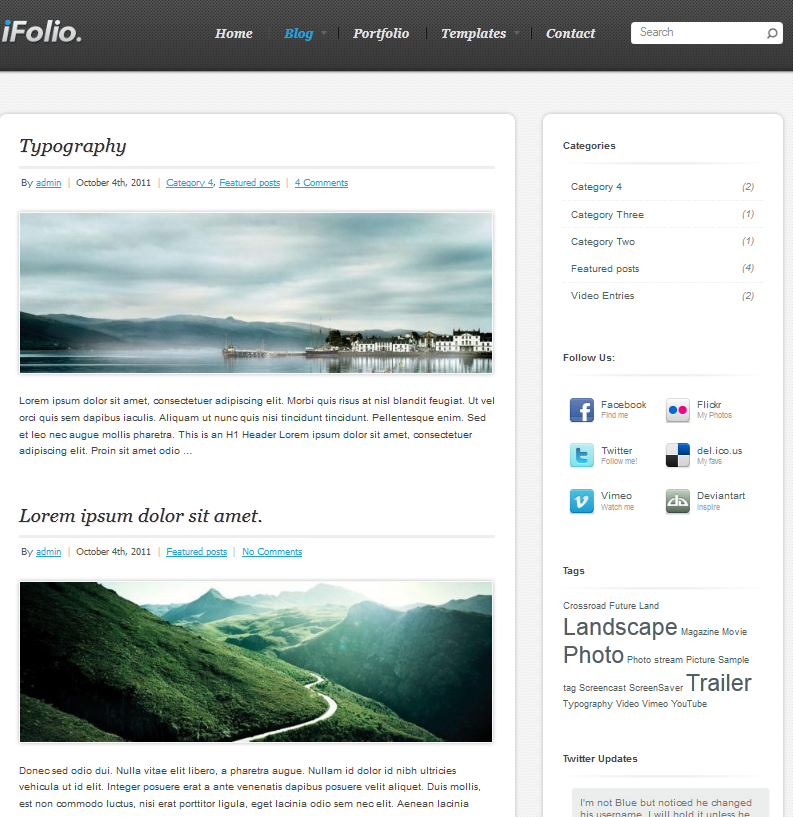 iFolio is optimized for the search engines. It automatically resizes your images. Adding videos to your posts is easy. The theme supports side-blogging. iFolio is ready to be localized. Its settings panel makes customizing the behavior of it super easy. Overall, this is a pretty clean template for portfolio and project portals.