WooCommerce can be used to sell all kinds of digital and physical products. If you are planning to sell prescription drugs on your site, you will need a way to accept prescriptions from your customers. The Medical Prescription Attachment Plugin can help. It lets your customers upload a doctor's prescription for their vaccines or drugs.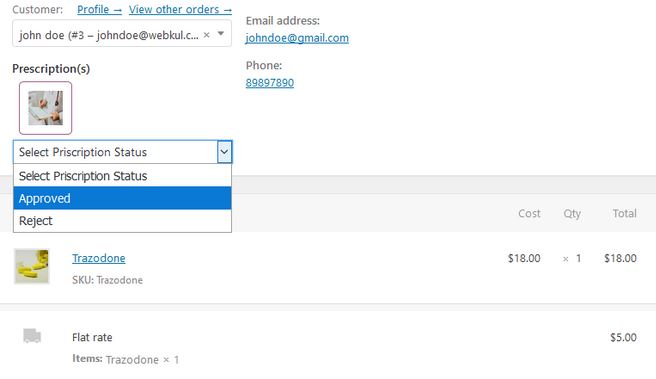 Admins can choose which products can be bought after a prescription is uploaded. Webmasters have the option to approve or disapprove uploaded documents. What's convenient is customers always have the option
This paid plugin was developed by webkul. You can find out more about it here.