February 20th in
Wordpress Plugins
by
Wordpress Jedi
.

So you want to take advantage of Google Buzz to expand your blog and reach out to more people? Google Buzz may be new, but if you wait till it becomes old news, you are not going to get any edge over your competitors. How can you get the most out of Google Buzz? There are various ways to do just that. You can use Google Buzz to get your content in front of more people. You can also bring your Google Buzz content to your blog. If you want to keep things simple, you can just install a Google Buzz button on your WordPress blog and let your visitors do the job. Whatever the case, there is a plugin out there for you.
If you are looking to get the most out of Google Buzz on your WordPress blog, here are 5 Buzz WordPress plugins you should try: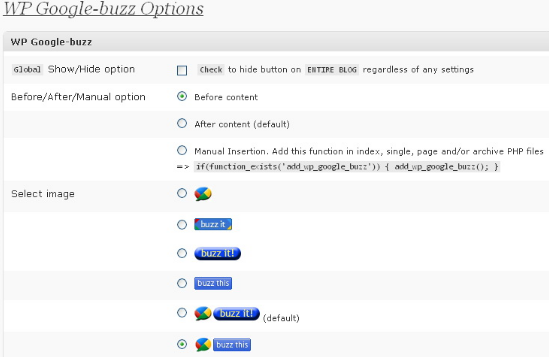 WP Google-buzz: one powerful WordPress plugin that enables you to add "buzz it" button to your blog. Has 11 buttons to choose from. You can no follow the links as well.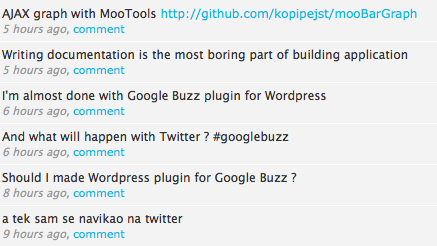 Google Buzz ER: a very simple to use plugin that lets you bring your Google Buzz posts to your blog. You can show them on your sidebar or anywhere you prefer. You can customize it easily as well. [click to continue…]
{ 0 comments }
Continue Reading